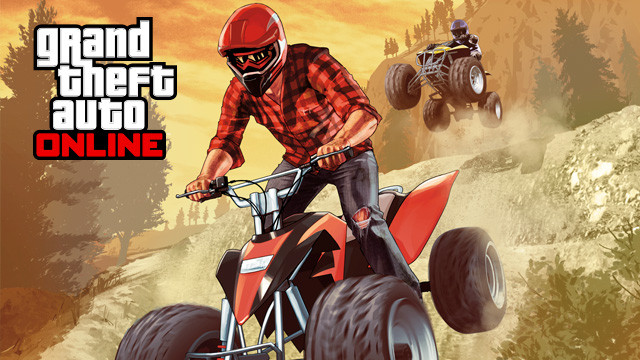 Rockstar Games has officially approved ten new player-created jobs in Grand Theft Auto (GTA) Online as part of the fourth instalment in the series of Rockstar Verified Jobs.
Avid GTA fans have once again stepped up for the development of GTA Online with some intuitive and exciting job creations ranging from killer deathmatches to thrilling online races. Meanwhile, Rockstar has thrown its weight to support player-created jobs by sharing some useful tips and tricks to make killer deathmatches in a few simple steps.
Take a peek at some details about the new Rockstar Verified Jobs below (courtesy Rockstar Newswire):
LSC Great Eight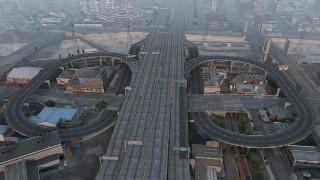 Though this track resembles a simple figurative eight in shape at first glance, sharp hairpin curves and steep elevations demand a steady hand and intense concentration levels from the driver. Set along the vast expanse of the Olympic Freeway across various levels of game-play, this race course will challenge the skills of the driver to its limits.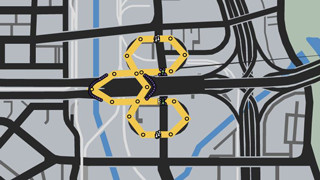 According to its creator, DrAtomic1, the track is predominantly based on the strong Octo-theme with its length measuring exactly 0.8 miles from start to finish line. Furthermore, the track supports only a maximum number of eight players in any race.
Dirt Track Derby
This race track is strategically placed amid the horse racing track in Palomino Highlands with plenty of obstacles and pickups scattered all around the track that could change the fate of any racer in a split-second, while cutting through tight corners or slip-streaming in the final run across deadly curves.
The track (made by N8thok) is tailor-made for drift experts with up to 16 players competing for top position on the leaderboard. One wrong move could send the victim hurtling into the burnt buses that litter around critical segments of the track.
Observe and Race
In this three-lap quick race (created by The Gemte), the circuit is crafted with a set of strategic barriers to prevent abrupt overtakes and stop drifters from gaining an edge over the frontrunners. The only hope comes in the form of narrow tunnel that paves the way for some strategic slip-streaming and quick overtakes after exiting the tunnel.
Rockstar hints that corners could be your best bet to snatch the lead while you drift across tight corners and slip-stream in long straights.
Getting High and Low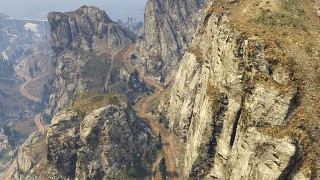 With precision being the key to surviving this motorbike race which is set along the narrow dirt paths above Cassidy Creek, the racer needs deft handling and precise breaking/accelerating skills to evade overhanging pine-bows that double up as death traps.
The trick is to compromise speed for safety and keep a steady pace while manoeuvring dangerous curves as well as avoiding fatal mistakes. It is a hard task to reach the finishing line first without spinning off the track or losing control and falling off the creek, if you don't have enough practice.
Through The Grapeseed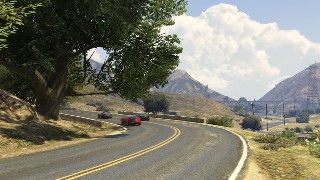 As its creator LoveLikeJazz explains, this track is a "lengthy lap race around Grapeseed with lots of long stretches and a few tricky turns. Watch out for those Sandkings, they think they own the road".
There is also an element of danger on the long stretch that winds up the wrong way on Senora Freeway with heavy oncoming traffic to spell your doom. Avoid the traffic and watch the chaos as piles of cars litter the freeway in one critical crash.
Sandy Shores Circus
Contrary to what its creator datwista111 calls it: "a simple race", the track is filled with deadly 45 degree turns through the vast expanse of Sandy Shores. Such steep turns could easily manifest into death traps as cars collide or criss-cross each other in their bid to snatch the lead over frontrunners.
To name a few standout features, watch out for the section crashing through the fence and barging into a resident's garden with the final straight aiming for a speed jump that sends your car crashing into the Alamo Sea.
As Rockstar sarcastically puts it, it is "just the thing to cool down screaming hot engines."
Senora Desert Hills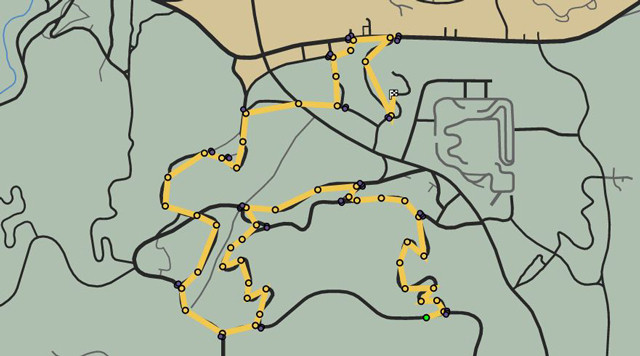 As the race creator ZardozToast eloquently puts it: "Enjoy the best switchbacks in Blaine County with this winding off-road race up and down the hills of the Grand Senora Desert."
The long dirt roads go spiralling down the hills of Senora Desert, as players are challenged to exercise their drifting skills to limits while avoiding uncontrolled slides off the edge of the hill and down into the rocky valley below. Expert control and good vehicle selection is a pre-requisite to pass this extreme desert racing.
Nurburgring
This is a tribute to the famed real-world race track in Germany called Nurburgring. As its creator Mr_grandis explains, it is "a very technical and dangerous track with blind corners, bumps and long straight road".
In a recreation of Banham Canyon, Tongva Hills, Great Chaparral and Vinewood Hills, the track strains your driving and endurance skills through the length of the course.
Battle GTA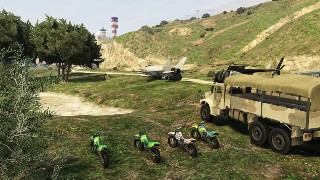 This is a two-team deathmatch set amid the swamps outside Fort Zancudo, with access to power weapons and heavy machinery. As Rockstar points out, the key to winning this deathmatch is balance: a cluster of incendiary props in the centre field for adequate cover in infantry battle and a bunch of powerful weapon pickups like RPGs to counter aircraft and other heavy artillery war-machines.
This is an ideal setup for team battles to test their communication and teamwork skills.
Paintball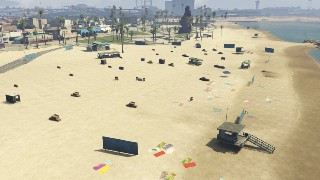 Experience a vibrant and challenging Speedball-style arena set amid the smooth and vast expanse of sand on Del Perro beach. Find cover amid well-placed sandbags, construction fences, tires and wrecked vehicles as you hop from cover to cover in your bid to seize hold of powerful weapon pickups scattered around the shore.
The trick here is to exercise stealth and precise timing as you move around cover to outflank and trap your enemies.
Rockstar Games Shares Tips and Tricks to Create Killer Deathmatches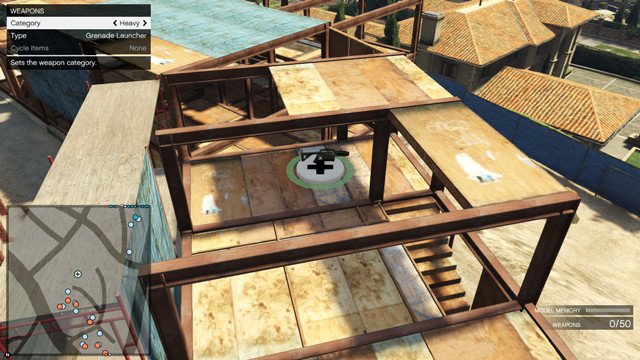 Rockstar developer team has revealed a bunch of useful tips and tricks for Creator veterans and newbies alike in response to a flood of user-queries received at gtaonline@rockstargames.com.
Here is what you need to get started:
Enter the name and description of your deathmatch in the Deathmatch Details Menu.
Specify the number of players allocated for each team, Target Score (kills), Time Limit and Time of Day.
Ensure that the deathmatch is functional in both Normal (free-for-all) and Team modes. Choose the default mode in the Deathmatch Type.
Restrict the Deathmatch to a specific weapon (Forced only) such as pistols-only, knives-only, fists-only and so on by using the Lock Weapons option.
Alternately, set a starting weapon but allow pickups option (Forced + Pickups) or allow players to carry their own arsenal of weapons with pickups option (Owned + Pickups).
Strategic Trigger Placement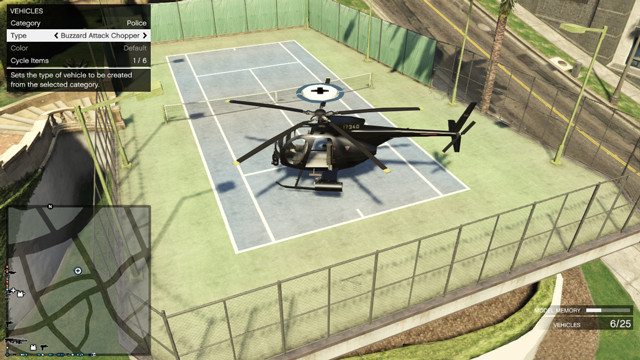 Pick your place for spawning players at the start of the deathmatch and the respawn checkpoints. Identify the location where the action will take place and you might use a Lobby Camera picture for adding background details.
Set the right number of spawn points based on the requirement specified by the number of players allocated into each team in Deathmatch. This number will be displayed at the bottom right of the screen.
Team Strategic Start Points and Weapon Placements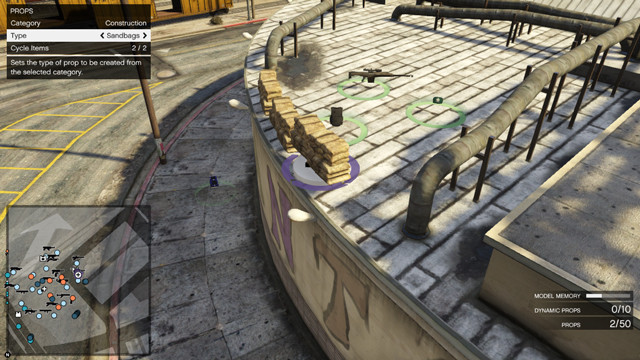 Also specify the Team Start Points (one per player) which is the designated start point for each player. Ideally, choose two opposite ends of the playing area as the start points for the teams. Then you need to assign Weapons, Health, Armour pickups and vehicle positions, while adding cover points with barriers and cabins.
Test the creation repeatedly to identify problems and overcome the limitations. Particularly, a sniper would need some additional cover to take a precise vantage point. Balance firepower with counter-attacking weapon placements on either sides, else the game would end up far too one sided.
Use the Randomize option to play an instant Deathmatch after placing the Trigger, which aids in reversing any imbalances in the resource allocation (weapon placements, Spawn points, strategic cover points etc).
Testing
Test your creation against AI-controlled bots to filter out issues and limitations. Update and customise your Deathmatch based on community feedback and inputs from your social circles including friends. Add notes in the description to indicate upcoming changes to returning players and advertise what new tweaks you plan to introduce in the job post-launch.
Once you are satisfied with the design, layout and outcome of your Deathmatch creation, just hit Publish button and it will be posted live on the Social Club website.
Constant innovation and regular updates to your job will pave the way for designing a standout Deathmatch with the potential to qualify as Rockstar Verified Job.
For further design tips, prospective job creators can check out the Rockstar Newswire official page here.