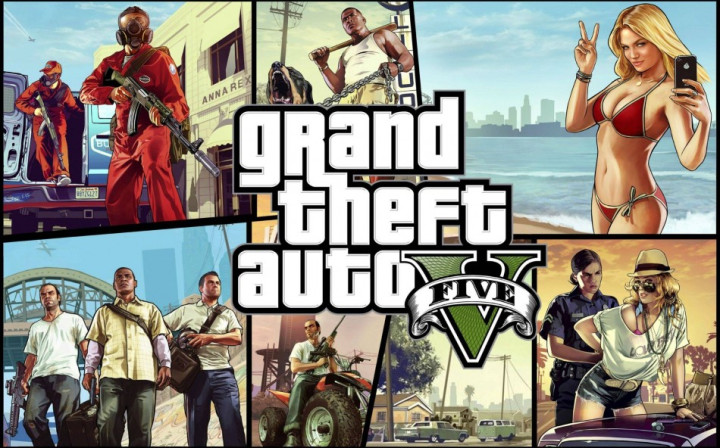 Grand Theft Auto 5 (GTA 5) has made a splash in the past few days for its hidden trade secrets that help the gamer get super-rich in no time. Some of the money tricks are both easy and quick to accomplish, such as $12,000 money cheat (unlimited), while others need repeat efforts such as in-game heist missions, racing and stock market trading.
LCN and BAWSAQ
Give yourself a great chance to earn big money when you play Assassination missions as Franklin or Lester. The stock market revolves around two types of stock, LCN and BAWSAQ. LCN stocks are accessible offline in the GTA 5 game while BAWSAQ stocks are linked to Rockstar's Social Club and requires an internet connection. So, if Social Club status is offline, the BAWSAQ will also be inaccessible.
Hotel Assassination Mission - Betta Pharmaceuticals (BET) Stocks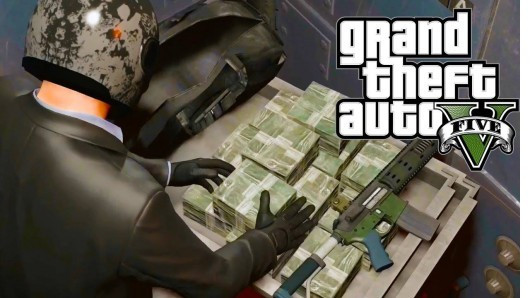 Given the fact that GTA 5 stock market trading is influenced by in-game missions and actions of the player, it will reportedly yield close to 80% returns with shares such as Betta Pharmaceuticals (BET). The value or the price of BET shares is greatly affected by the Hotel Assassination mission.
According to Trade in Detectives, it is the Hotel Assassination mission that yields you a return of $180k on an investment of $100k on BET shares. This is the first Lester mission that helps you complete the main story and unlock the shares' secret.
Tip 1: If you are still short of money, complete the story mode and earn a reward of $25m as payday bonus for the final heist.
Tip 2: Try investing a large sum of money (in millions) on each playable character before you start the Lester missions. You may do a quick save via in-game phone before switching a character or starting the missions.
Tip 3: Spend time sleeping for about 6 hours in one of your safehouses after completing each Lester mission, and check for the big stock returns when you wake up.
Tip 4: The Hotel Assassination mission requires you to eliminate the target in 90 seconds without alerting the bodyguards. You need to board a car and leave the area quickly, ensuring that none of the guards catches you. If you get caught, you need to evade a 3-star wanted level that could make your survival difficult or even fail the mission.
Multi-Target Assassination - Debonaire (DEB) Stocks
If you are looking for much higher returns, you should start the Multi-Target Assassination mission, which affects all Debonaire (DEB) stocks on the LCN stock exchange. According to Trade in Detectives, the optimum time for selling DEB is around 8 in-game hours (or 16 minutes of gameplay) after completing the mission, which will yield you another 80% return.
In other words, you should now be richer by $45m with a profit return of $20m, if you invested all your hard earned money into DEB. You may now invest all your money into Redwood (RWC) stocks on the LCN exchange.
Tip 1: Invest all your money in RWC stocks only after saving the game and advancing the clock by 48 in-game hours via safehouse, as RWC stocks peak once in 48 hours. NOTE: Attempt saving the game multiple times to advance the in-game time by 6 hours on each attempt.
Tip 2: The RWC stocks give you a net return of 300% when it peaks after 48 hours following completion of the mission. This translates to $135m profit on an investment of $45m. So, your RWC stocks will be worth $180m. There are more money cheats to be unearthed and if you still feel short of money, you should try the BAWSAQ stock cheats.
The Vice Assassination - Fruit (FRT) Stocks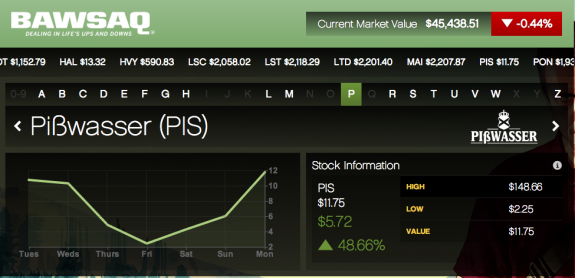 The completion of Vice Assassination mission grants you Fruit (FRT) stocks bonus on the BAWSAQ exchange. Make sure all your money ($180m) is on FRT stocks before the mission starts.
According to usGamer, your investment will peak at about 50% soon after completing the mission. Now sell the FRT stocks and invest in Facade (FAC) on BAWSAQ and advance the game time by two days. Notice the Facades peaking at about 30% and you should now have close to $350m in your account.
The Bus Assassination - Vapid (VAP) Stocks
The catch here is to buy the Vapid (VAP) stocks soon after you complete the Bus Assassination mission as the stocks will fall following the mission, and rise by 100% share value within two in-game days after the mission.
As iDigital Times reports, your total earnings via in-game stock market would have touched $702m with the big return on VAP stocks.
The Construction Assassination - Goldcoast (GCD) Stocks
Invest all your money into Goldcoast (GCD) on the LCN exchange before you start your final Lester mission. GCD share prices will rise by 80% on completing the mission, and you get richer than ever with $1.2bn in your kitty.
With the ability to choose and switch between three playable characters (Franklin, Michael and Trevor), your net earning potential goes up to about $3.6bn, thanks to the highly rewarding stock market and other money cheats waiting to be exploited in GTA 5.
MUST READ: GTA 5: Key Characters for Next DLC Appear in Leaked Audio Files [VIDEO]
MUST READ: GTA 5 Stock Market Tips and Tricks for Unlimited Money (Part 2)