Just as his latest film The Hateful Eight is saddling up for its cinema release, Kurt Russell is reportedly being eyed for a major role in the upcoming Marvel sequel, Guardians Of The Galaxy Vol 2. Whilst the offer hasn't officially been made yet, director James Gunn supposedly favourites Russell to play Star-Lord's father in the eagerly-anticipated movie and meetings between the pair are said to be in motion, according to The Wrap.
The 2014 film made plenty of references to Star-Lord aka Peter Quill (Chris Pratt) never having known his father but by the time the credits rolled, it was revealed that Quill's unidentified father was himself an alien, a bit of a "jackass" and the reason why Quill was abducted and taken to space when he was a child after his mother died, so there's undoubtedly a lot of back-story to address there. But just who is his father? Why did he leave him? And how did his earthling mother even meet him if he lives in space?!
In the comics, the Star Lord's father is an Emperor named J'son Of Spartax, who is pretty ruthless himself and makes a big impact in the Marvel Universe. But back in an interview with Empire last year, Gunn openly stated that Quill's father is "definitely not the character in the comics," so they could take him down any path in the movies.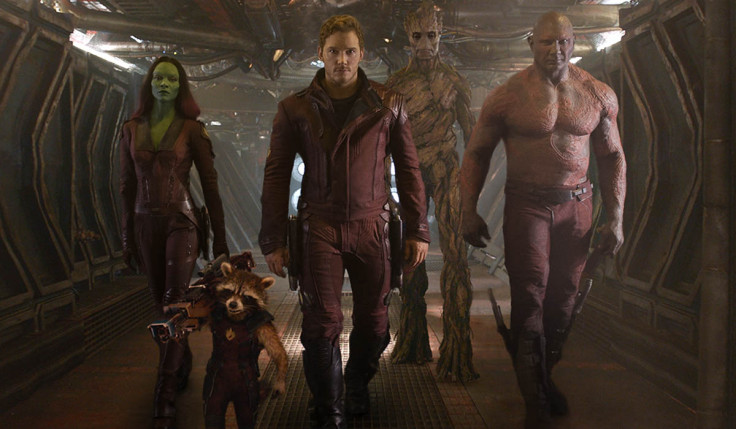 Alongside Pratt, returning stars to the developing series include Zoe Saldana, Dave Bautista and Bradley Cooper. Vin Diesel, who voiced Flora colossus Groot in the first instalment, is also said to be reprising his role, which we can only assume means that cute, little dancing Groot-in-a-pot has grown back to full size. Michael Rooker, Karen Gillan and Benicio Del Toro will also be returning, making it quite the on-screen reunion.
Quentin Tarantino's The Hateful Eight, co-starring Jennifer Jason Leigh, Bruce Dern and Samuel L Jackson will reach US cinemas on 1 January 2016, and UK screens a little later on 8 January. Unfortunately for Marvel fans Guardians Of The Galaxy Vol 2 won't be seen in cinemas quite so soon, with its UK release scheduled for 28 April 2017, and its US one for 5 May 2017.
For more entertainment news follow A-List on Twitter @Alistinsider