Guitar Hero 7: E3 reveal expected for rhythm game revival on PS4 and Xbox One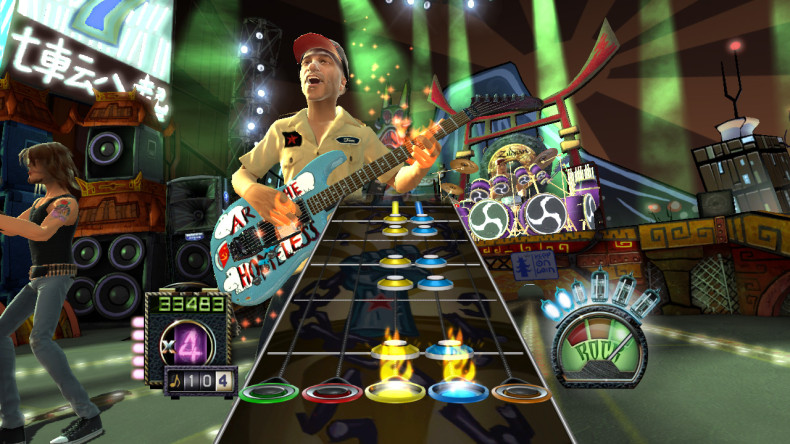 Insiders have revealed to Kotaku UK that Activision is planning to bring the Guitar Hero series back for a reveal at E3 in June.
In recent weeks speculation has been rampant regarding the return of either Harmonix's original peripheral-led rhythm action game, and/or its full-band successor Rock Band, thanks to hints offered in the song titles of recent Rock Band DLC.
Kotaku cites two separate sources who say the seventh mainline Guitar Hero is in development and will be released later this year.
Apparently the reset of the series will drop the original games' distinctive art style in favour of something "more realistic".
As would be expected, the game is being developed for PlayStation 4 and Xbox One, and new guitar peripherals are being developed. The last Guitar Hero game – Warriors of Rock – was released in late 2010, with news of the series' demise coming one year later.
Rock Band – which introduced bass, drums, vocals and later keyboard – ran from 2007 to 2010, spanning three commercially and critically successful party games.
Kotaku contacted Activision for comment, who said: "We don't comment on rumour or speculation, but have previously said, that as one of the most beloved entertainment franchises, we would only bring Guitar Hero back if we developed the right innovations to usher the franchise into the new generation of gaming."
If the report were false, they'd have finished that statement after the word "speculation."