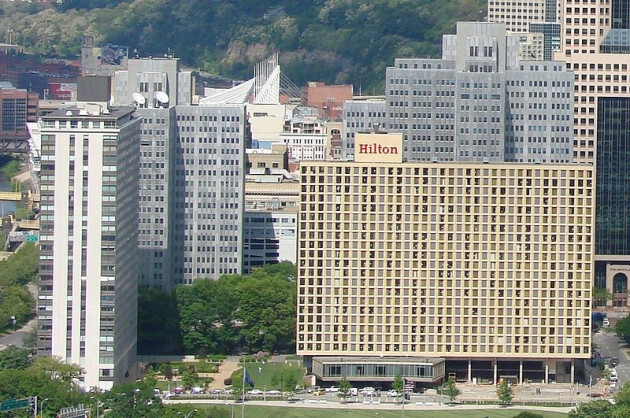 US Police is negotiating with a gunman who took a hostage in Pennsylvania and claims to have a bomb, local press reported.
An Afro American man allegedly entered in the 24-storey Gateway Center in Pittsburgh Downtown and took a manager at the company CW Breitsman Associates hostage.
Police officials say the man asked about the particular person he took hostage after entering the office suite of a company dealing with union pensions and insurances.
Police identified the man as Klein Michael Thaxton, 22-year-old from the Altoona area, Pennsylvania.
Police have not evacuated the building but are not letting anyone who decides to leave the premises back in.
Thaxton, who police say has a criminal record, made no demands. Reasons of the act are still unknown.
Access to the streets around the area has been closed by security forces to create a security perimeter.
Police officials confirmed Thaxton is holding a hostage on the 16th floor of Gateway 3 building.
The man has been identified as an "ex-military person" who just came back from a not disclosed military operation.
It is not been confirmed if the Thaxton is actually armed or not.
Three police negotiators are speaking to him on the phone trying to resolve peacefully the situation. The man is now calm.
Police brought the Thaxton's mother into the building.
More Follows....