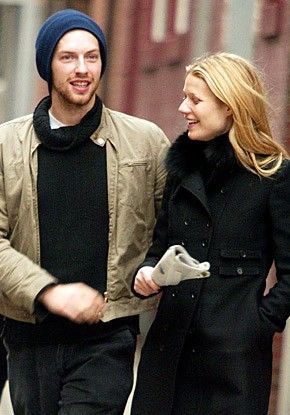 They may be an A List celebrity couple, but that clearly wasn't enough to impress Gwyneth Paltrow and Chris Martin's neighbours.
The couple have been forced to move out of their £7 million Belsize Park home after a series of rows with the local residents.
The neighbours have apparently been unhappy with the ongoing building work on the property, after the couple bought two of the neighbouring houses and set about joining them together to create a 33 room mansion.
The restructuring is believed to have included a garden and play area, three more bedrooms, a gym, a changing room and another bathroom.
Martin and Paltrow, who have two children Apple, nine, and Moses, seven, bought the home ten years ago from actress Kate Winslet, for £2.5million.
One unhappy resident explained: "We have had years of their building works. They have taken down trees so they can park their flash cars in the driveway and they put a huge swimming pool in the back garden."
Another neighbour in the affluent neighbourhood said: "The trouble is that it will probably be a similar sort that moves in and we'll have this all over again."'
An insider said the couple are looking for a smaller home in Regent's Park to use as a base in London, and admitted to friction with the neighbours.
"They decided to sell up as they never spend any time there anymore. It wasn't a great atmosphere in the street either."
The couple relocated from London to LA in the summer, so that they could live closer to Paltrow's family.
The actress is currently in Los Angeles where she is reprising her role as Holly Holliday in the 100th episode of Fox's high school musical Glee.