Gwyneth Paltrow has reportedly admitted that she regrets announcing her "conscious uncoupling" from her ex-husband Chris Martin on her lifestyle website Goop. In 2014, the couple announced in a statement on the site that they were separating after 10 years of marriage.
The previously unheard phrase "conscious uncoupling" instantly made global headlines and made Paltrow a figure of public ridicule. The Goop website crashed as a result of the global interest.
In an Influencer Interview on LinkedIn, the Oscar-winning actress and founder of Goop revealed that when she announced the split through a newsletter, the lifestyle brand was operating on a much smaller scale and she had not anticipated the furore that would follow.
"At that time, Goop wasn't the size that it is now, there were a lot less people. It was a very, very personal project for a long time and I wrote in the first person all the time, so it wasn't like a break," Paltrow, 43, said.
"Now if you read the content, it is not in the first person anymore. At the time, it was still very small and very personal. It was such a difficult time in my life and I was trying so hard to protect my children and my family, Chris included. We were both fragile. It was really tough. To me, it felt like this is a quiet way to do this and it is contained."
According to People Magazine, Paltrow said that with hindsight she wouldn't share the news of her marital breakdown on the site.
"That is a good question. Not in the same way. It sort of wouldn't be appropriate now," said Paltrow. "It is a much bigger business and I'm not sure it would be the right place to do something like that. I'm not sure."
The couple's original statement read, "It is with hearts full of sadness that we have decided to separate. We have been working hard for well over a year, some of it together, some of it separated, to see what might have been possible between us, and we have come to the conclusion that while we love each other very much we will remain separate."
Martin and Paltrow, who have two children together, Apple, 12, and Moses, 10, continued: "We are, however, and always will be a family, and in many ways we are closer than we have ever been. We are parents first and foremost, to two incredibly wonderful children and we ask for their and our space and privacy to be respected at this difficult time.
"We have always conducted our relationship privately, and we hope that as we consciously uncouple and co-parent, we will be able to continue in the same manner," said the couple.
In 2013, Paltrow was named the Most Hated Celebrity in Hollywood by editors at America's Star magazine with some speculating that her lifestyle lessons on Goop made her a tagret for public resentment. Opening up about the dubious accolade at the 2016 Cannes Lions Festival in Cannes she told BBC News show HardTalk she was stunned by the reaction.
"First of all I was like, 'I'm the most hated celebrity?'" Paltrow asked. "More than, like, Chris Brown? What did I do?"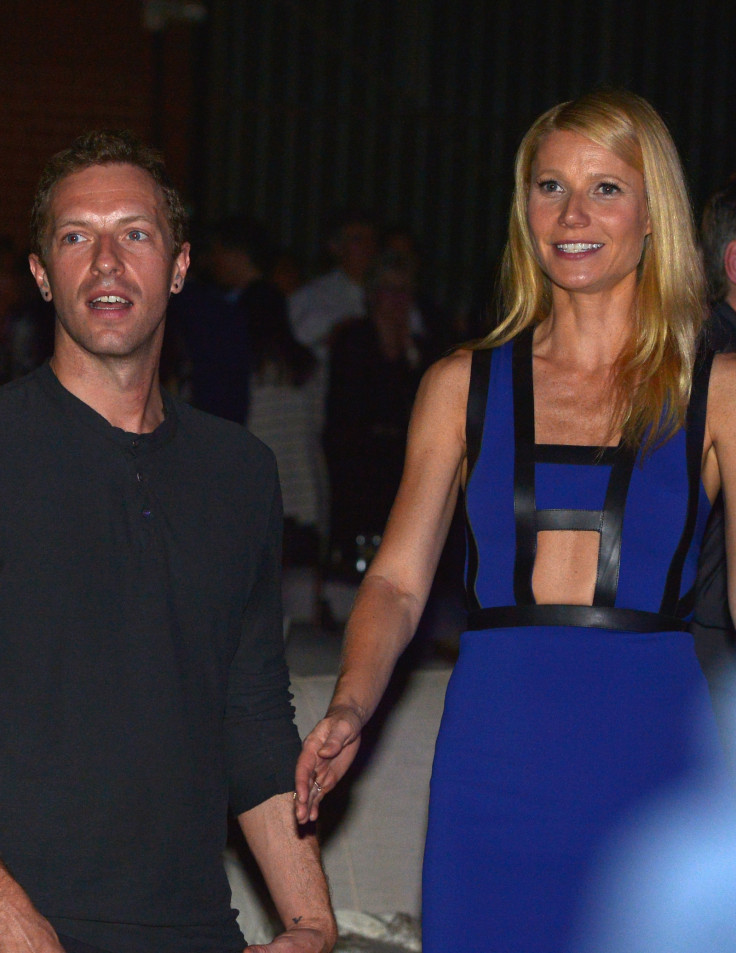 While it was suggested that Paltrow's website - which offers lifestyle advice - may have made fans feel bad about themselves, she replied that people had misconceptions about her upbringing.
"All I can do is be my authentic self. But I think there are things about me that make people draw conclusions. For example, there is the perception that I grew up very wealthy and that I was given, you know ... that I was sort of raised with a silver spoon in my mouth, which inspires a lot of resentment."
Speaking today, Paltrow said she feels certain that Goop, which already has over one million subscribers, will grow in popularity despite the public perception about her.
"I feel like we are just at like the acorn stage of fulfilling our potential," she said. "I have never known where Goop is going, it has always caught me by surprise