Hacktivist Anonymous group threatens 'Electronic Holocaust' against Israel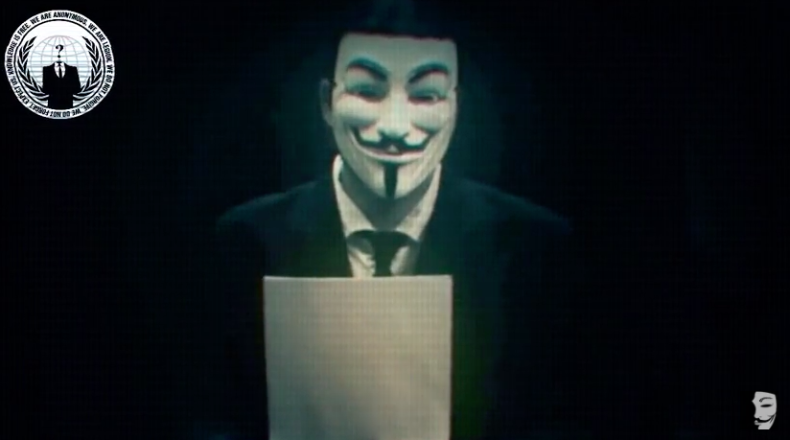 Hacker group Anonymous has vowed an 'Electronic Holocaust' against Israel in an Internet video.
In the video, a masked individual dressed in a suit and a tie, is seen delivering a statement, in which he announces that on 7 April, Israeli servers will be attacked and taken down in a massive cyber attack.
"As we did many times, we will take down your servers, government websites, Israeli military websites, and Israeli institutions," says the masked Anonymous individual.
"We will erase you from cyberspace in our Electronic Holocaust."
The video also shows images of Israeli Prime Minister Benjamin Netanyahu sitting in a briefing room with several military leaders, including the defense minister.
Palestinian women and children are also seen crying for help in the video, along with bombing images from the Israel-Gaza conflict with the masked figure promising to eradicate Israel from cyberspace, "for ... crimes in the Palestinian territories."
"A message to the youth of Palestine, you are a symbol of freedom, resistance and hope: we are with you and will continue to defend you," the electronic voiceover adds.
"Our message to the foolish Benjamin Netanyahu and all leaders in the Zionist entities, as promised in previous attacks, we will continue to electronically attack until the people of Palestine are free."
The hacker collective has targeted Israel several times in the past. The group had even launched a campaign against Israel in November 2014, however there were no reports of significant damage.
In these cyber attacks, hackers often release lists of names and passwords of Israelis online, however often minimal or no damage is noted at all since the listed are mostly outdated.
"On 7 April 2015, we unite in solidarity with the Palestinian people against Israel as one entity to erase Israel from cyberspace," warns the figure in the video message.