Hailey Baldwin had quashed romance rumours surrounding the model and rapper Drake at the iHeartRadio Much Music Video Awards on Sunday (19 June). The Victoria's Secret model had said that the Views rapper is a "great friend" and there was nothing more between them.
However, according to Enstars, she recently tweeted lyrics from one of his songs and then deleted it, sparking rumours that the two could be dating.
Baldwin had said at the awards ceremony that the 29-year-old rapper has been friends with her for four years, E! Online reported.
"I've known [Drake] for a long time, I don't know if people really know that," Baldwin said. "He is a great friend."
In May, the 19-year-old model and Drake sparked dating rumours after they were spotted enjoying a dinner date at Ysabel restaurant on Fairfax that later ended up at the rapper's place, according to HollywoodLife.
"After dinner, they went to Nice Guy for a bit before going back to his place. He was a gentleman the whole time, opening doors for Hailey and things like that," a source told the gossip site.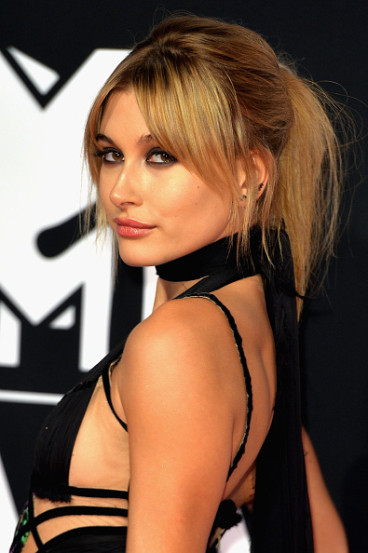 "[Hailey] looked really hot [and was] putting out the vibes like she wanted to look good for him – and it was working," the source added. "The pair looked like they had good chemistry together and were into each other. Drake was for sure feeling her."
In another report, E! Online had quoted a source as sayingthat the two were not romantically involved, despite their "playful" nature.
"They have always had a close friendship and similar group of friends," the source said. "They are very playful with each other, but nothing romantic is going on at this moment."
Prior to that, Baldwin was romantically linked to Justin Bieber, although the April issue of Marie Claire magazine stated that she was not ready for a serious relationship with another celebrity as yet.
"I don't want attention out of dating somebody," Baldwin said. "Texts started coming through, crazy phone calls... It's hard to date somebody in this industry. You have to have really thick skin and be very strong. You have to focus on the person and nothing else."