Police are hunting a thief who brutally robbed an elderly woman as she tended her late husband's grave on Christmas Eve. The victim, 73, was shoved to the ground and had her handbag ripped from her arms when the attacker struck at a cemetery in Hanwell, west London.
CCTV footage captured the suspect leaving the scene just minutes after the robbery, covering his face as he passed the cameras. Detectives have now released the images in the hope that members of the public may recognise the man's clothing or posture.
Police say the victim sustained minor injuries during the Christmas Eve robbery. Her handbag was later recovered by a member of the public, although her purse is still missing.
In a statement Scotland Yard said: "The victim, a 73-year-old woman, was cleaning her late husband's grave on Christmas Eve when she was approached from behind and robbed of her handbag, causing her to fall to the ground." It added: "After stealing the handbag, the suspect left the cemetery, walking off briskly towards Church Road whilst covering his face."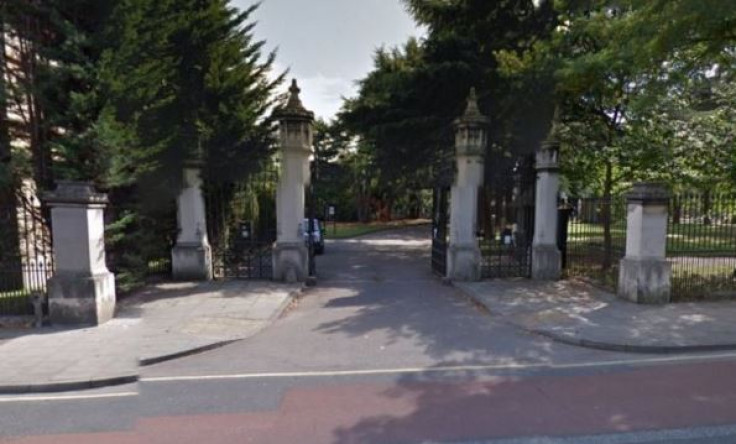 The suspect is described as a "skinny man, about 5ft 9ins tall". He was wearing a black scarf covering his face, a grey hooded top, a black coat and jeans, Scotland Yard said.
The spokesman went on: "The robbery took place in broad daylight and police are keen to speak to members of the public who saw a man matching this description walking briskly away from the scene, with his face covered and hood up." Anyone with information has been asked to call Ealing Police via 101.
Hanwell Cemetery, which opened in 1853, hosts 84 graves belonging to the Commonwealth War Graves commission, including 55 from the First World War and 29 from the Second World War. It also acts as the final resting place for 200 residents of the City of Westminster killed during the Second World War, among them the popular singer Al Bowlly.