Tottenham Hotspur manager Harry Redknapp believes qualifying for the Champions League does not dictate a club's ability to sign players in the transfer market.
Spurs missed out on a top four place virtue of Chelsea's dramatic Champions League final victory over Bayern Munich, which saw The Blues snatch away the final qualification spot for next season's competition as holders.
However, with Jan Vertonghen having revealed he will join Tottenham this summer, Redknapp has found few problems in attracting players to White Hart Lane, despite the proposition of Europa League football next term.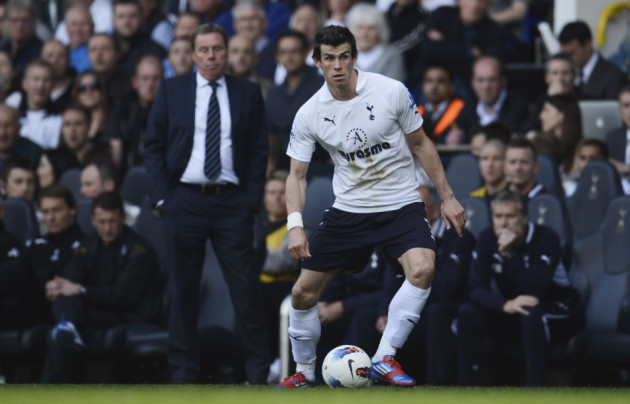 "I think it's overrated what people say about Champions League football and whatever," he told Sky Sports News.
"People would have still gone to Chelsea if they hadn't won the Champions League this year because they know it's a club that's looking to get into the Champions League positions next year.
"They pay fantastic money. If you pay players enough money and you give them good enough contracts and you show that you're ambitious, they'll come to your club.
"Champions League football, because you don't make it one year - it's one year. I think that's an excuse for players who want to leave and get better contracts elsewhere. I don't see that as a real problem.
"I think if the contract's right and they earn enough money, Premier League football is big enough."
A bigger concern to Redknapp might not be missing out on his primary transfer targets, but losing his best players in the current window, with the performances of Luka Modric and Gareth Bale having previously attracted attention.
As a result, Tottenham will fear losing ground on their rivals in the pursuit of the top four, after a campaign in which they briefly flirted with a Premier League title challenge.
Meanwhile, the likes of Niko Kranjcar and Jermain Defoe, both of whom received restricted first-team opportunities last season, could both leave Tottenham this summer, while a deal to sign Emmanuel Adebayor is yet to be confirmed.
The Togo forward scored 17 goals in 32 Premier League starts for Spurs last season, however his high wage demands has meant concluding negotiations has proved difficult.