Harry Styles is to appear on James Corden's The Late Late Show for a week-long 'residency'. The pair made the announcement in an hilarious skit as they chatted on FaceTime.
The comic sketch begins with Corden at home in front of his computer flicking through a copy of Rolling Stone magazine, which features Styles on the front cover.
The 23-year-old singer tells Corden that he is "coming to LA soon" and "needs somewhere to stay," prompting the chat show host to say: "Sure, you wanna stay at mine? You're welcome!"
However, Harry has other ideas, responding: "God, no.. no no... I wanna stay at the studio."
"Hang on, you're saying you wanna crash on the Late Late Show couch at the studio?" asks the bemused host.
Despite finding the proposal "weird", Corden agrees to the arrangement on the proviso that the former One Direction star, who is known for his celebrity girlfriends, adheres to the rules. "Zero house guests," he insists.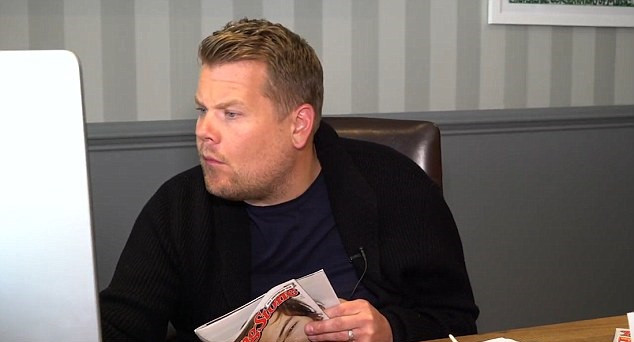 James adds that the Sign of the Times singer will have to pay his way. "If you're crashing here, you're gonna have to work for it. This isn't AirBnb, you're gonna have to pitch in," he says.
Ending their call, the pair joke about their close friendship and profess their love for each other before arguing about who should hang up the phone first.
Finally ending the call, Corden utters: " A week with Harry Styles. God help us all."
The video sent fans into a frenzy on social media as they shared their excitement at the prospect of a whole week with Styles on the popular late-night US chat show.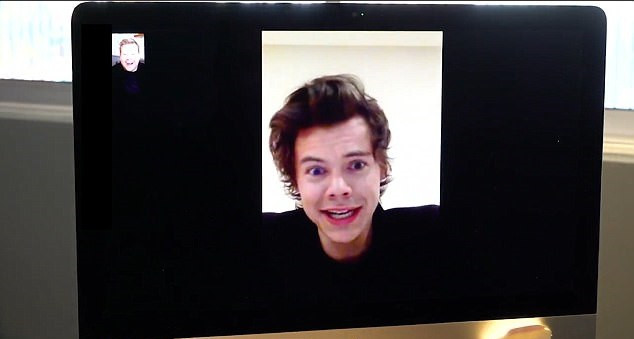 "James Corden and Harry Styles will be giggling together like girls at a sleepover for a week on television and I am so here for it," said one fan.
"Don't really care for cheesy couples unless they are James Corden & Harry Styles fighting over who'll hang up first," said another.
Harry, who recently saw his debut track, Sign Of The Times, go to No 1, is expected to perform some of his new music during the residency from 15-18 May, reports Mail Online.
Earlier, the singer was mobbed during a promotional trip to Paris, where he appeared on French TV show Quotidien.