Has Marks & Spencer Boss Marc Bolland Failed in his Turnaround Plan?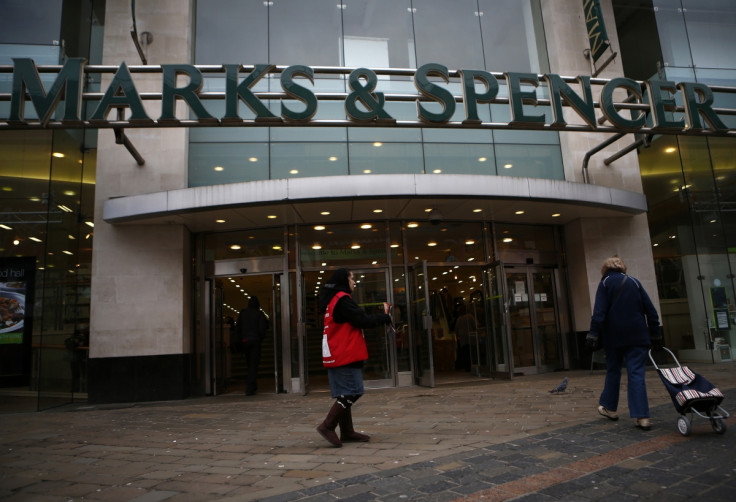 The first of May 2010 was hailed as a new era for middle class favourite Marks & Spencer when Dutch businessman Marc Bolland was appointed CEO of the British retailer.
Before he took up the job, he had managed to turn around struggling food store Morrisons, being named the Times 2008 'Business Man of the Year' in the process.
M&S saw his potential, and snapped him up with a salary reportedly worth almost £1m per annum, sweetened by an avalanche of bonuses depending on performance. Bolland spoke of plans to resurrect M&S and boost its profits, implying that he would use the same magic formular that had Morrisons in an upwards trajectory by the time he said his goodbyes to the grocery store.
"M&S is one of the world's great brands and I am very pleased to be given the opportunity to lead the company forward at this exciting stage," he said enthusiastically at the start of his tenure. Perhaps the Dutchman hoped to be able to claim he managed to save two ailing British retail institutions.
Four years on, the fairy tale he dreamed of isn't going exactly to plan. Quite literally.
Today marked the end of his three-year turnaround strategy – a plan that was meant to increase Marks & Spencer's annual profit. However, the latest annual results from the company shows that profit has fallen for the third year in a row and now Bolland is set to forgo his bonus in a bid to appease shareholders following a 3.9% slip in revenues.
Disappointing non-food sales mean annual profits to the end of March were £623m, down from £665.2m a year earlier, M&S said.
"We are focused on improving our performance in general merchandise and were pleased to see early signs of improvement. Our food business had a very strong year, consistently outperforming the market," he commented in a statement, trying to paint a more positive picture of declining profits.
However, "early signs of improvement" after three years at the helm was not what Bolland promised when he took charge.
Retail analyst at Conlumino, Neil Saunders, tells IBTimes UK that Marc Bolland has had a "very mixed performance" at M&S.
But the aspect where Bolland has ultimately failed is in its womenswear department, which is a large part of the structure of the M&S business.
Retail market commentators are saying Bolland's large investment in new clothing lines modelled by stars like Rosie Huntington-Whiteley and David Gandy have failed to connect with shoppers.
And Saunders believes that the company needs to radically reinvent this sector: "The issue is basically that the clothing is not right for the consumer – not at the volumes that M&S needs to sell. It's old fashioned, fuddy duddy, it's presented in a store environment that is lacklustre at best. It's still at a reasonable mid-market to higher-end price point but the quality doesn't always justify that nowadays."
"What we need now is someone with the insight and the bravery to rip up the rule book and start it again because this kind of doing by increments, it's not delivering," continues Saunders.
Whereas his reign hasn't been a complete success, Bolland has managed to give M&S a decent platform for growth by getting to grips with the logistics, and recognising the potential in the website, says Saunders.
Round two? Saunders says: "A very clear plan needs to be set out for the next three years and we need to be very clear on how the problems in womenswear are going to be solved."
Whilst there is no real danger of Bolland getting the boot, what he needs to do now is lay his cards on the table and be very clear about where he wants to take M&S. The feeling is that the retailing giant has drifted slightly under Bolland's stewardship, and Saunders says if there is uncertainty around his future plans, "there will be a question mark around what he is actually doing".
© Copyright IBTimes 2023. All rights reserved.