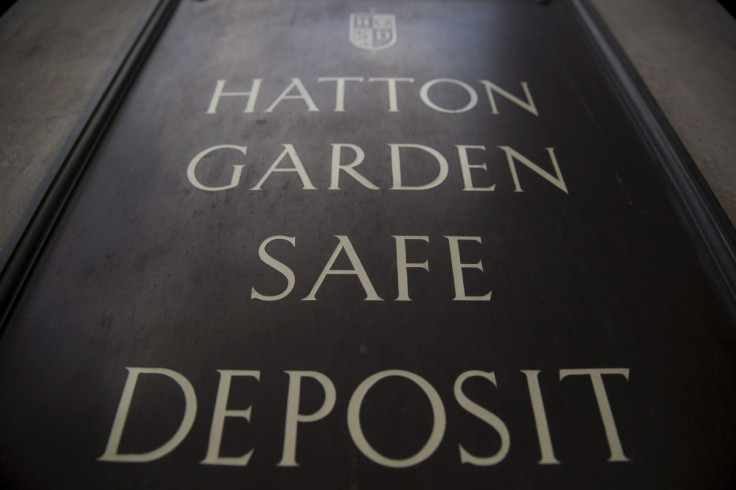 A manhunt is underway for the eighth suspect in Britain's biggest burglary with police fearing that he has fled overseas with £10m.
Police say they are stumped by the identity of Basil, who led the so-called Dad's Army gang, which had a combined age of 444, into the Hatton Garden jewellery vault in April 2015.
Carl Wood, William Lincoln and Hugh Doyle were found guilty at Woolwich Crown Court on Thursday (14 January) of their involvement in the raid and will be sentenced in March.
Four other men previously admitted their involvement in the crime. John Collins, Daniel Jones, Terry Perkins and Perry Reader all pleaded guilty to conspiracy to burgle the Hatton Garden deposit.
With nine people convicted for the £14m raid, police attention switched to the red-headed man whose identity remains unknown and who wandered off into the night after playing a central role in the heist.
Scotland Yard has offered a £20,000 reward and Flying Squad officers appealed to the public to help find Basil.
The man was called Basil by the plotters during conversations captured by police bugs but has not been identified despite officers' viewing 1,200 hours of CCTV footage. The Times reported that Basil is so secretive his own wife would not know of his involvement.
It was also revealed that the ringleaders include the man cleared of the murder of an undercover police officer investigating the £36m Brink's Mat gold bullion raid in 1983, Brian Reader 76.
The Times reported that Reader's accomplice Terry Perkins, 67, was still on licence for Britain's largest cash robbery when he began planning the Hatton Garden burglary.
Victims were left with losses of hundreds of thousands of pounds. The raiders are believed to have sent the most valuable jewels out of the country within hours of the raid.
Detective Superintendent Craig Turner, of Scotland Yard's Flying Squad, said: "They were career criminals. They were very callous and they had a long history of criminal behaviour."
More about Hatton Garden heist