Highlights of Kate and William's royal family trip to Canada
We take a look at the most memorable moments from William and Kate's Canadian visit.
As William and Kate's tour of Canada comes to an end, IBTimes UK takes a look at the moments that stood out the most from the week.
On their final day in Canada on Sunday (2 October), William said: "Canada is a country of optimism, generosity and unrivalled natural beauty. I hope we have helped all Canadians celebrate what makes this country great. We will see you again soon."
Day one: Kate and William arrive in Canada
The first day of the tour marked the royal family arriving at the Canada Victoria International airport in British Columbia.
There, they were greeted by Canadian Prime Minister Justin Trudeau and his wife, Sophie Grégoire, and 25,000 well-wishers.
During the visit, three-year-old George, left Trudeau awkwardly hanging after Trudeau went in for a high-five, and was ignored.
People on social media were quick to point out Kate Middleton's coy show of affection for Justin Trudeau.
Day two: A seaplane to Vancouver
On their second day, Kate and William took a tour of the other side of Canada. They flew in a seaplane to Vancouver for a visit to a health centre for children with parents who have addiction issues.
During their visit, royal couple were given teddy bears to give to George and Charlotte.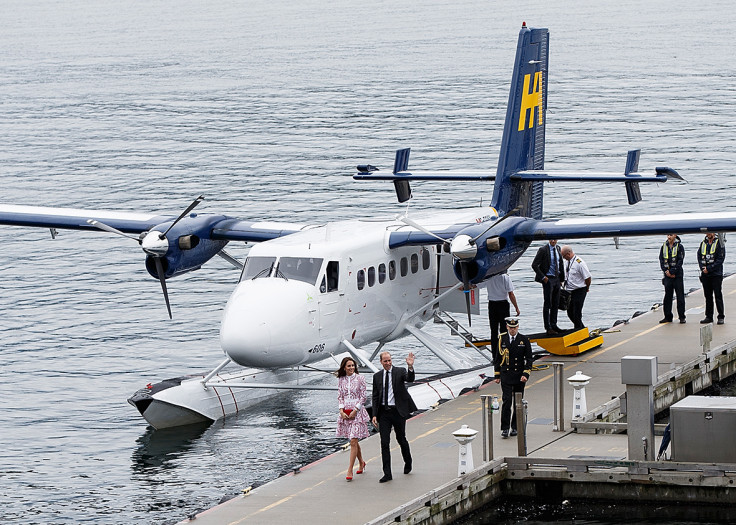 Day three: Into the rainforest
The royal couple were ambushed by pouring rain , during a visit to the Great Bear Rainforest in Bella Bella, British Columbia.
The couple unveiled a plaque which revealed that the forest would be protected by the Queen's Commonwealth Canopy (QCC), an organisation which aims "to raise awareness within the Commonwealth of the values of indigenous forests".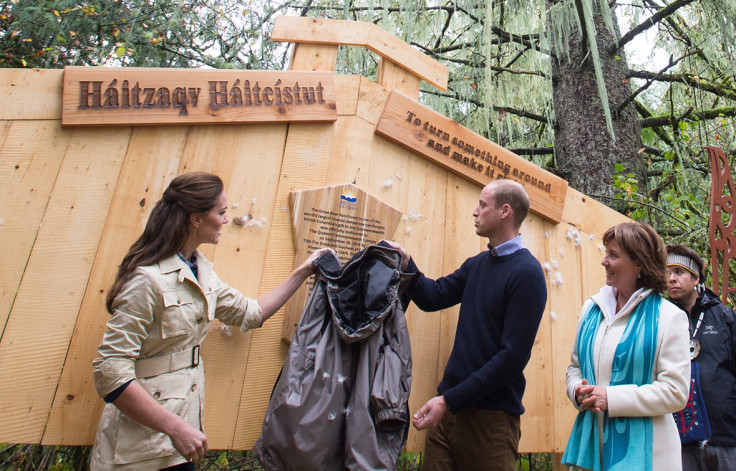 Day four: Volleyball and wine
On the fourth day the couple the pair watched a volleyball match at the British Columbia university, where Trudeau earned a bachelor of education degree.
They also went to the Mission Hill Winery where they sampled wine and then flew out to Yukon.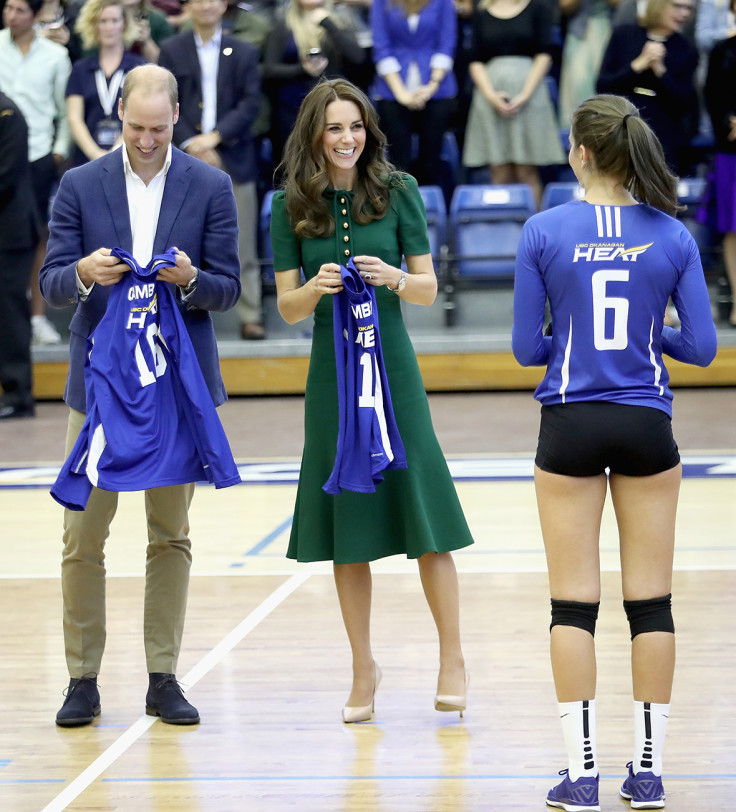 Day five: Meeting an old friend
The couple marked their fifth day at the northwestern part of Canada in Yukon.
Here they visited the MacBride Museum of Yukon History, where the couple saw a healing totem pole which stands at a tall 11 feet.
William and Kate finished off their day at a BMX bike track where riders displayed their skills, and they were met by a First Nations elder and received a blessing.
During the day, William also spoke to a man who met his mother, Princess Diana, when she was pregnant with him, the Daily Mirror reports.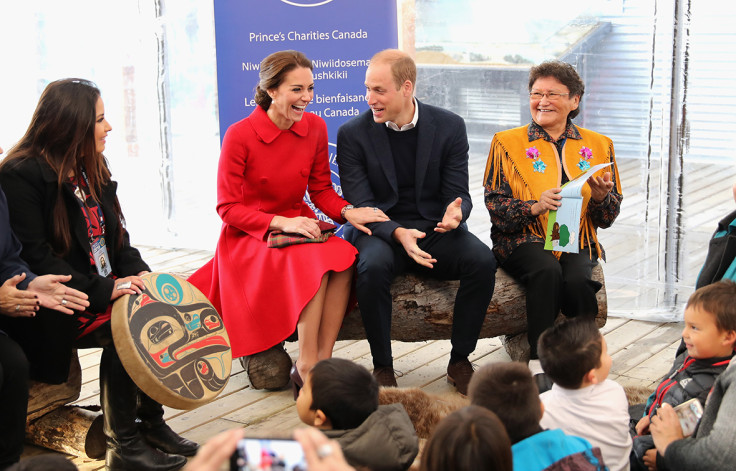 Day six: Playdates
The duke and duchess took a day off from the tour on day five, to spend time with their children George and Charlotte.
The couple spent their day at a children's party at Government House, where they were staying whilst in Canada.
William and Kate invited residents in the surrounding area to the playday, including military families and staff from the Military Family Resource Centre – a charity which exists to support military families.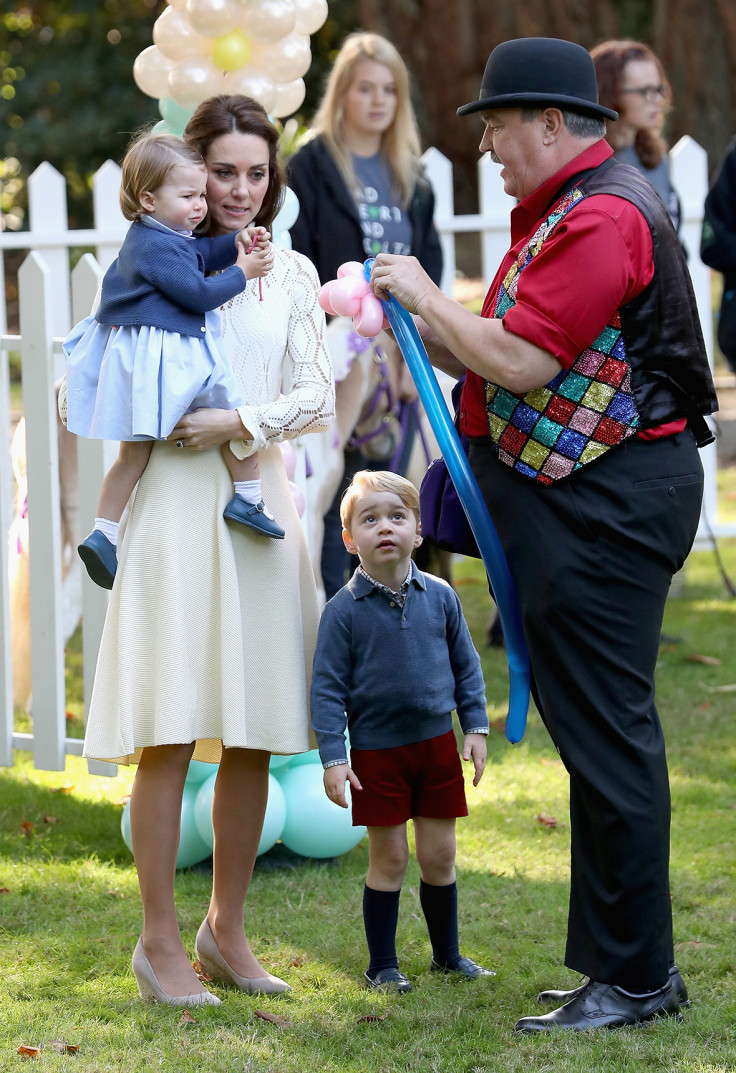 Day seven: War canoeing
Kate and William went to Haidi Gwaii – a group of islands located in British Columbia – a worldwide attraction in which people are encouraged to learn about the indigenous cultures of Canada and environmentalism.
During the visit the royal couple were taken on a boat trip by a Haidi warriors, and were greeted by several people.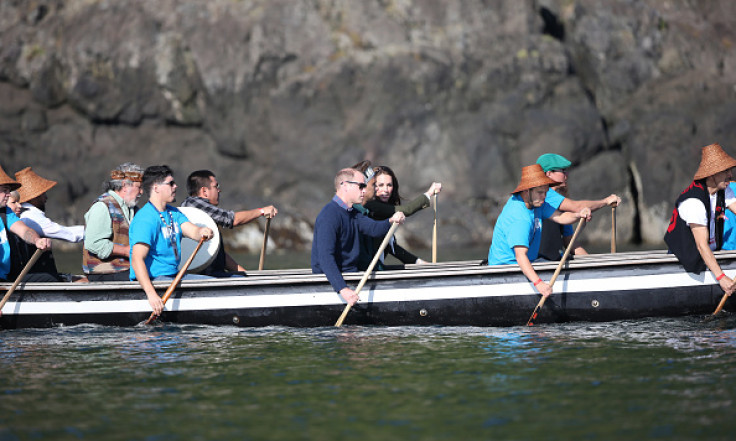 Day eight: The final day
On the last day of the trip, William and Kate returned back to Victoria and visited the Kelty Mental Health Resource Centre, a charity which focuses on improving the mental well-being of young people.
They also sailed from Ogden Point to Victoria's Inner Harbour, which is where Kate took the boat's wheel.
The couple later left Victoria, after capturing Canada's heart.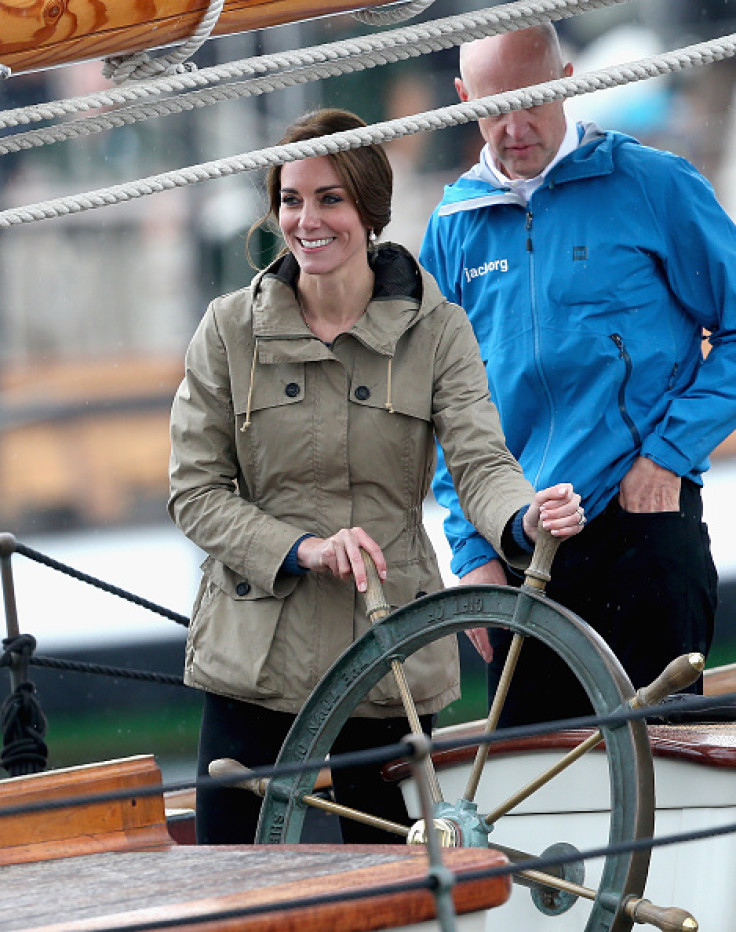 © Copyright IBTimes 2023. All rights reserved.