Hitman is getting a bonus episode set in Marrakesh and Sapienza in July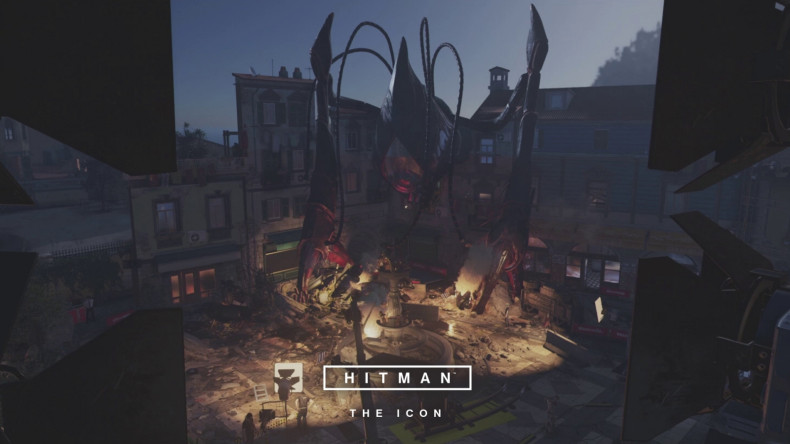 IO Interactive has announced that a free bonus episode is coming to its episodic Hitman game this summer, with two new missions set in the existing locations of Sapienza and Marrakesh – seen in the game's second and third episodes – arriving on 19 July.
The bonus episode will update the two existing locations with new characters and environment features, and tell the story of two earlier hits carried out by Hitman protagonist Agent 47. As of now publisher Square Enix has not confirmed any release details for the bonus episode – it could be free for all, free for owners of episode two and three, or entirely paid-for. IBTimes UK has requested more details.
"We've created not one, but two missions for the Summer Bonus Episode and players will revisit the hugely popular Sapienza and Marrakesh locations with a completely different feel," said IO studio head Hannes Seifert.
Both set at night, mission one – called 'The Icon' – is set in Sapienza during the filming of a science fiction blockbuster. "Agent 47 must aim to retire one of the cast members during a climactic scene being staged late at night in the town square," says the episode description.
In mission two – set in Marrakesh and called 'A House Built On Sand' – Agent 47's target is a mole whose about to sell a construction company's secrets to a rival firm. Both missions are set at night, in addition to containing new environmental assets.
Seifert says the bonus episode "allows us to show what we can do with Hitman as a live game," adding that is also "the perfect midway point in the Hitman season before the final three locations." Those final locations are set in Thailand, the United States and Japan – and will launch later in 2016.
IO has not yet shown off anything from those three future episodes, so could well appear at one of tonight's big E3 press conferences from Microsoft and Sony.