In the technical sense of the term, Channel 4's long-running series Hollyoaks is a soap opera, with the definition being "a television or radio drama serial dealing typically with daily events in the lives of the same group of characters". However, now the show has seen 20 years of episodes go by, does it really stand up against the likes of Coronation Street, Emmerdale and EastEnders as being a certified soap in the viewers' eyes?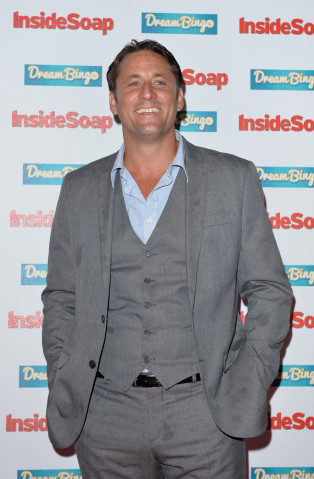 Much like Corrie's William Roche, Hollyoaks too has only one cast member who has been around since the show's inception, in 1995: Nick Pickard, who plays Tony Hutchinson. Stephanie Waring has also been a part of the series for a very long time, with her character Cindy Cunningham first appearing in 1996 (but she quit the show before making a return, while James McKenna's Jack Osborne has been around just as long. But that's it in terms of the faces who have always been recognisable on the show and that's unusual when it comes to a typical soap.
It would seem logical that the shorter running serials would have more established characters, as they haven't had as many years to fill with ongoing plots and therefore are less likely to have run out of individual storylines for each character. But there seems to be a quick turnaround when it comes to Hollyoaks characters, which is potentially harming that "soap feel".
Not only is its cast ever-changing, its opening titles are too, when compared with Corrie or EastEnders. Throughout its time on television, the show has altered its titles five times and changed its logo even more often, which seems an unlikely soap trait. As they air most nights of the week, the repetitive theme tunes combined with the recognisable imagery become as iconically synonymous as the characters and the show itself, and by changing it so often, it can be argued that Hollyoaks creators are messing with the idea of continuity and familiarity.
Who could ever forget the "dun, dun, dun's" of EastEnders as the camera pans out to reveal the River Thames or the high-pitched jingle behind Corrie's opening as that cat jumps of the brick wall? Hollyoaks changes its title visuals based on its cast, so whenever it gets a batch of new characters, which is awfully frequent, a new reel has to be made. Doesn't work so well with creating memorable openers now, does it?
In addition, Hollyoaks has been labelled the "teen soap" purely because it does tend to focus its storylines on the younger characters. The majority are either in school, college or at university and by having these narrow groups to tell stories about, older audiences can often struggle to relate to what's going on, further creating the need for turnover when it comes to its viewers as well as its cast.
I remember everyone watching Hollyoaks when I was at school but when we left, I never heard a thing about it. There's no hiding that it caters mostly to a younger audience and while that's fine for its success, it doesn't necessarily scream "soap", given many soap watchers have been following the same series almost their whole lives.
Some go even further when pointing out why they think Hollyoaks isn't a real soap. They believe the time it airs means it doesn't fit the category, drawing attention to the fact the trio of established soaps, which have all been running since the 1960s (Corrie), 1970s (Emmerdale) and 1980s (EastEnders), start a little later.
However, Emmerdale does start at 7pm, so I'm not sure half an hour's difference makes much of a worthy argument in that respect. And both Neighbours and Home And Away start before that time (5.30pm and 6pm respectively) and they are definitely considered soaps.
But its far-fetched and extreme storylines do seem to fit the bill when proposed with the question "is Hollyoaks a soap?". As the years have gone by, every soap on UK television, including the likes of Doctors, has upped the ante when it comes to drama and Hollyoaks has certainly kept up. Perhaps even more so than any other serial.
Also, Hollyoaks was voted best British soap at the 2014 British Soap Awards and clearly impresses many viewers. Whether it has the same essence or not as a British institution like Corrie or EastEnders does is unclear, but its popularity is there for all to see.