Homophobic Chicaro Club Owner Gary James Gets Rave 'Gay' Restaurant Reviews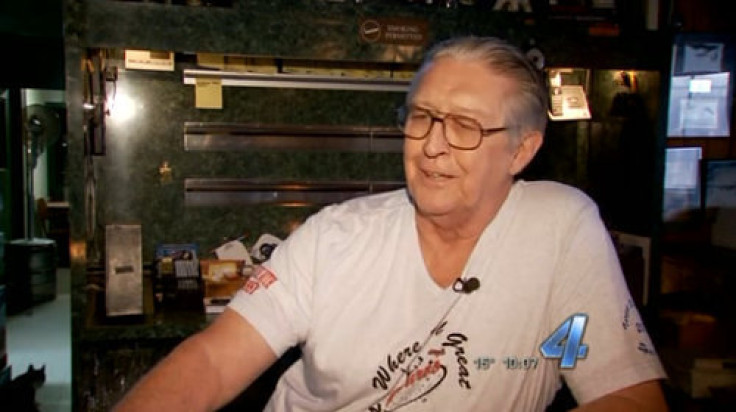 A US-based restaurant owned by a racist has been getting rave reviews - but not the kind the owner would like.
Restauranteur Gary James, owner of the Chicaro Club in Enid, Oklahoma, has fallen victim to a hilarious bout of trolling following some inflammatory comments he made to a local TV news crew, in the United States.
James wears an official Chicaro's t-shirt emblazoned with the 'n' word and slogans threatening violence against assorted minorities, including Muslims.
He also declared on camera that homosexuals, non-whites and unemployed people might as well not bother coming through the door of his Chicaro Club.
In response, online reviews of his restaurant have flooded Yelp.com, mainly making out the Chicaro Club to be gay-friendly.
One review says the club is "so gay there will probably be a law against it in Russia soon".
Sparking the controversy, James told KFOR network: "I really don't want faggots around. And I don't deal with these people walking down the street with no jobs."
He added: "I don't want gays around. Any man that would compromise his behaviour would compromise anything."
Web trolls quickly hit back with a slew of spoof reviews. One wrote: "Listen... I am all for a little flirtation to up the tip, but Gary takes it too far."
Meanwhile, the Chicaro Club now appears like this online: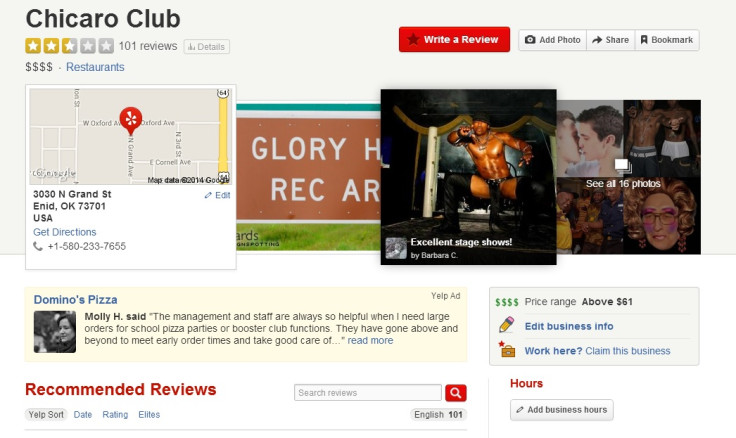 When challenged by the reporter on his out-dated attitudes, James said: "If I reached over there and slapped the sh** out of you, you should be offended. But to call someone a 'chink' or someone call me a bigot, that doesn't bother me."
Not even regular customers are safe from James' free-roaming prejudices. A wheelchair user who was a regular diner for years suddenly found he was blacklisted when James took exception to his mode of transport.
The menu looks as narrow-minded as the owner, serving up a predictable variety of barbequed meat and potatos.
© Copyright IBTimes 2023. All rights reserved.