A US woman who 'dumped her newborn baby in a bush' has told prosecutors she didn't want to be a mother.
Sidney Woytasczyk, 21, abandoned the baby girl in a flowerbed near her Houston apartment at 11.30pm.
The baby was discovered lying in the soil by a resident of the apartment complex in Texas, six hours later. Albert Peterson said he heard her crying and found her bare body covered in ants and debris and with her umbilical cord still attached.
Peterson called police who followed a trail of blood to the Cypress Creek Apartments home shared by Woytasczyk and her boyfriend.
The 21-year-old, told police she didn't know she was pregnant and panicked as she delivered the baby in the kitchen. She described feeling the baby turn in her womb before it dropped out onto the floor.
She cut the child's umbilical cord, then abandoned her, leaving her in exposed to the elements without any clothes or blankets. Woytasczyk then returned to the apartment and went to sleep.
Appearing at Harris County Court she admitted abandoning the child, explaining that she did not want to be a mother. She said she left the baby in the flowerbed because she didn't want to tell her boyfriend Deandre Skillern about her, fearing it would scare him off, according to ABC 13.
Because the cord was not clamped and tied, the child developed a bacterial infection. The court heard that the baby was at risk of bleeding to death.
Lead Investigator Kimberly Thomas said: "[Sidney Woytasczyk] was scared and she did not know she was pregnant. The father has not been charged and we do not expect more charges. It's more than likely the baby would have died if no-one had found her in time."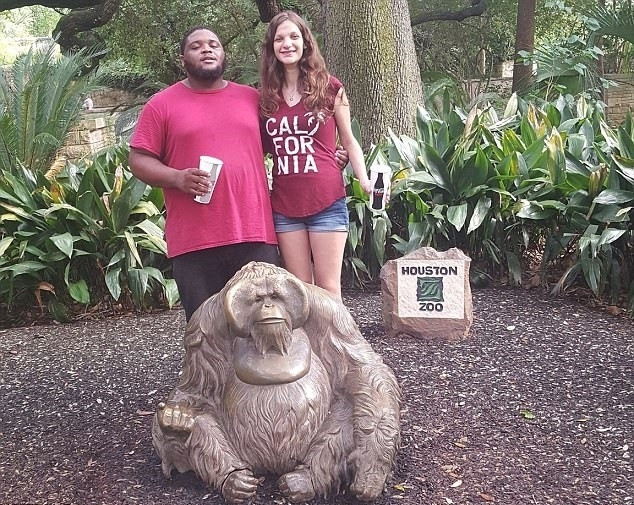 Skillern, who said he didn't know Woytasczyk was pregnant, has taken a DNA test to prove he is the father. He is contesting Woytasczyki's mother for custody of the child who is currently in the care of Child Protection Services. Custody of the baby, who is now said to be in good condition at the neonatal ICU at Texas Children's Hospital, will be decided by a judge.
Woytasczyki has been charged with a felony charge of abandoning a child and causing serious bodily injury. If found guilty, could receive up to 20 years in prison Mail Online reports.
In a press conference, Assistant Chief Armando Tello of Harris County Sheriff's Office said: "This is a case that has really touched the hearts of everyone here at the Sheriff's Office."
Sergeant Matt Ferguson pleaded with mothers to be aware of the Baby Moses Law. He said: "If you have a child or are an expectant mother and your child is 60 days old or younger you have the opportunity to take that child to a fire station, a hospital or an emergency facility."