The Hoverboard Has Arrived: Flying Skateboard Company is Crowdfunding for 2015 Release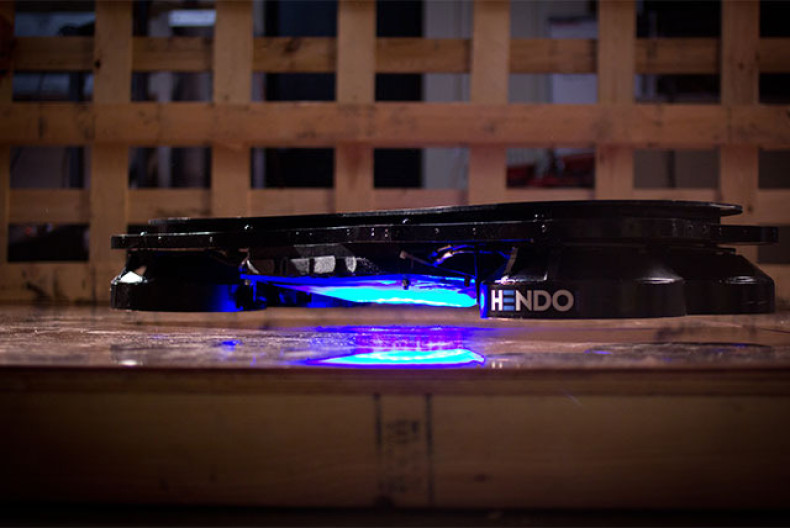 A skateboard that can fly has been developed, and the company behind it is crowdfunding for a 2015 launch date.
This is not like the fake hoverboard infomercial earlier this year.
Having successfully tested prototype hoverboards, Ax Pax, a California company, has launched a Kickstarter campaign for $250,000 to create a real hoverboard company.
The Hendo hoverboard, lifted by a magnetic field created by four disc-shaped hover engines, can levitate about an inch from the ground.
The board, however, can only work on certain surfaces, such as metal floors that can support the magnetic field.
The company behind the Hendo has earmarked almost half of the $250,000 its after for a Hover Engine factory in Los Gatos, Califonia. It will spend 20% of its money on research and development, and 30% will go toward hiring engineers and lab space.
The remaining $12,500 will be spent developing the world's first Hover park, where boarders can use their devices.
So far, the company has raised $67,000 and the campaign has 54 days left.
In their Kickstarter description, Ax Pax say that the current model is their 18th prototype, and it can carry up to 300 pounds for 15 minutes at a go.
"We have already built a working hoverboard, so the principle risk of not being able to deliver on our big promise is nil," the company said in a statement.
"However, there is the possibility we do not add as much functionality as we would like by the delivery date."
The self-confessed geeks at Hendo say: "The hoverboard is simultaneously fascinating and exhilarating. The enabling technologies existed, but no one had yet been able to align them to bring a hoverboard forth.
"Hendo has done so, and our hoverboards are working in almost every way we could have imagined. But perfecting it will take a little more time and resources."
In their tentative calendar, Hendo have set 21 October 2015 as the launch date for the hoverboard.
Soon you can be Marty McFly in 'Back to the Future Part II,' so long as all goes to Hendo's plan.