How to fix Google Nexus 9 Volume and Power buttons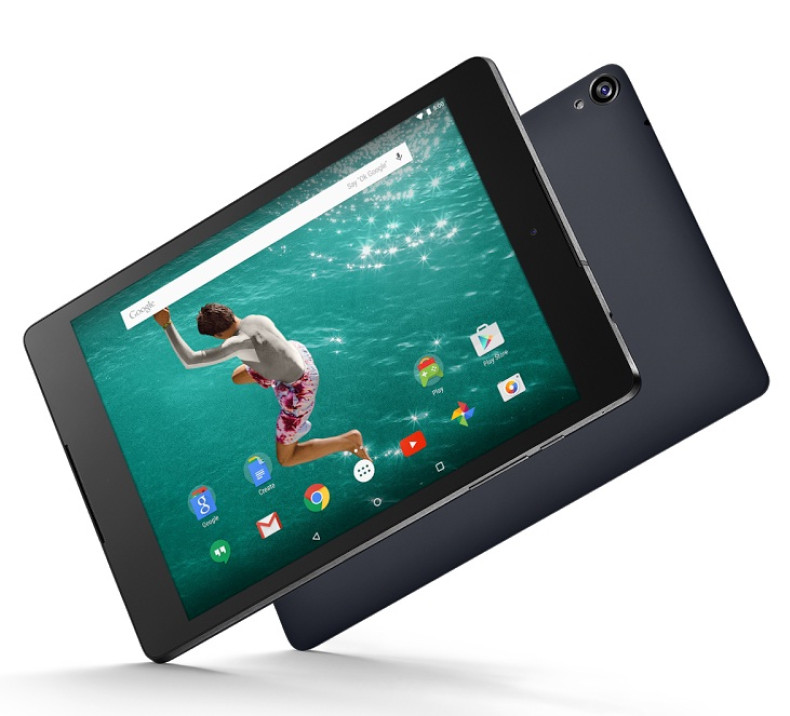 The first batch of Nexus 9 faced some hardware related issues, with the Power and Volume buttons too difficult to press down and offering minimal response when not pressed at a particular point.
HTC appeared to resolve the issue with the new Nexus 9 units. Those who received new units as replacements did not face any hardware problems.
If you are finding it difficult to press these buttons on your Nexus 9, don't worry. XDA member, Ifrst05 has released an easy instruction guide using which you can resolve the problem. The buttons are difficult to press, as they are not raised high enough on the surface. Check out the following guide.
Please Note: Neither the developer nor IBTimes UK can be held liable for any damage to the device. Proceed at your own risk.
How to fix Nexus 9 Volume and Power buttons
Step-1: Remove the back cover of Nexus 9. Click here for instructions
Step-2: Remove the three screws (marked in red) and the big connector (green)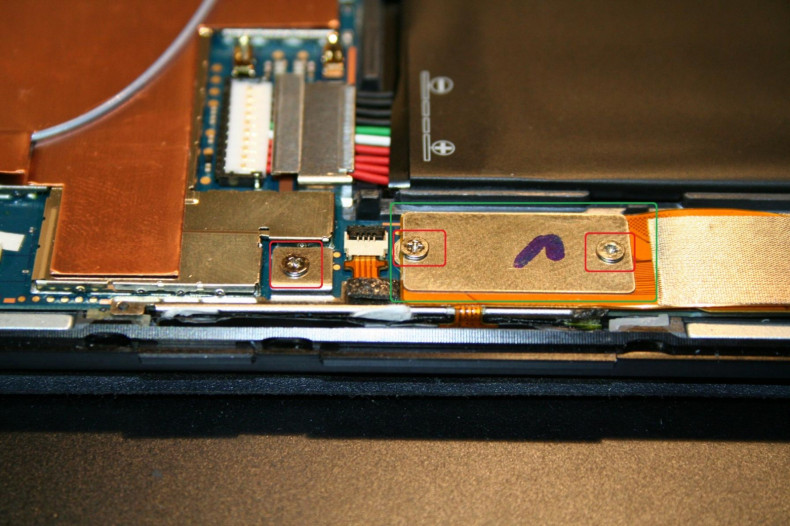 Step-3: Pull out the metal body (red) holding the buttons. Pull carefully on the button cable to remove it from the connector.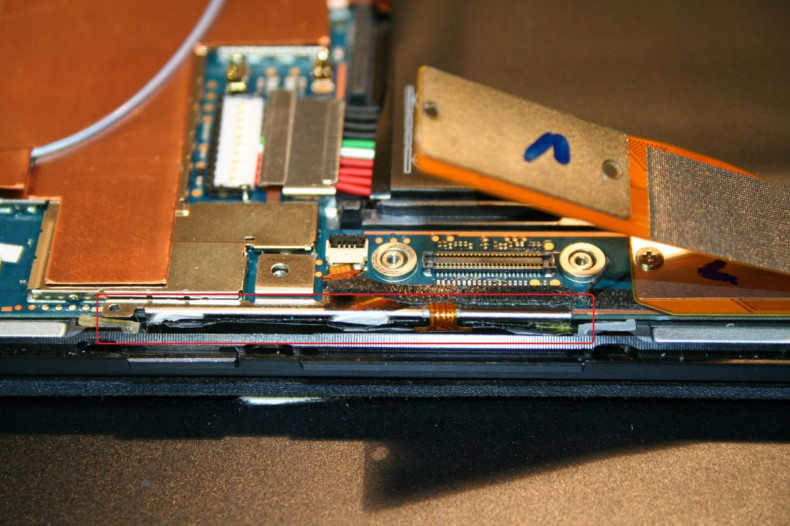 Step-4: If you observe the screenshot below you will find that the Volume Down button is not attached to the metal frame properly. This could be a manufacturing error.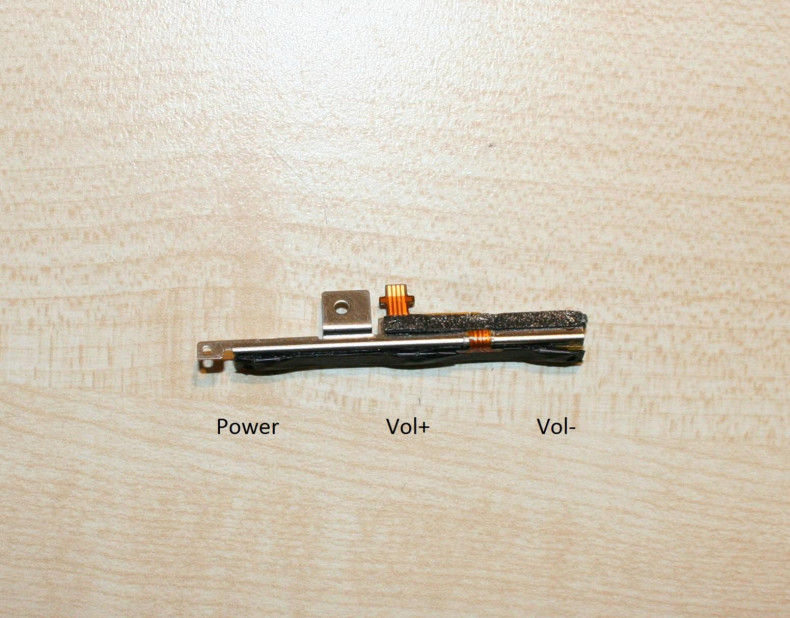 Step-5: Separate the buttons from the metal frame using a thin paper as shown in the photo.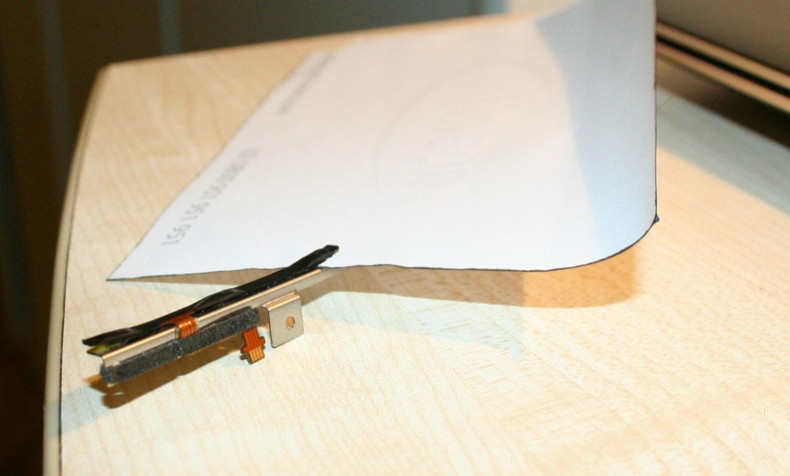 Step-6: Now cut similar pieces of paper and fold them into small pieces, which can be placed under the buttons to raise them slightly higher.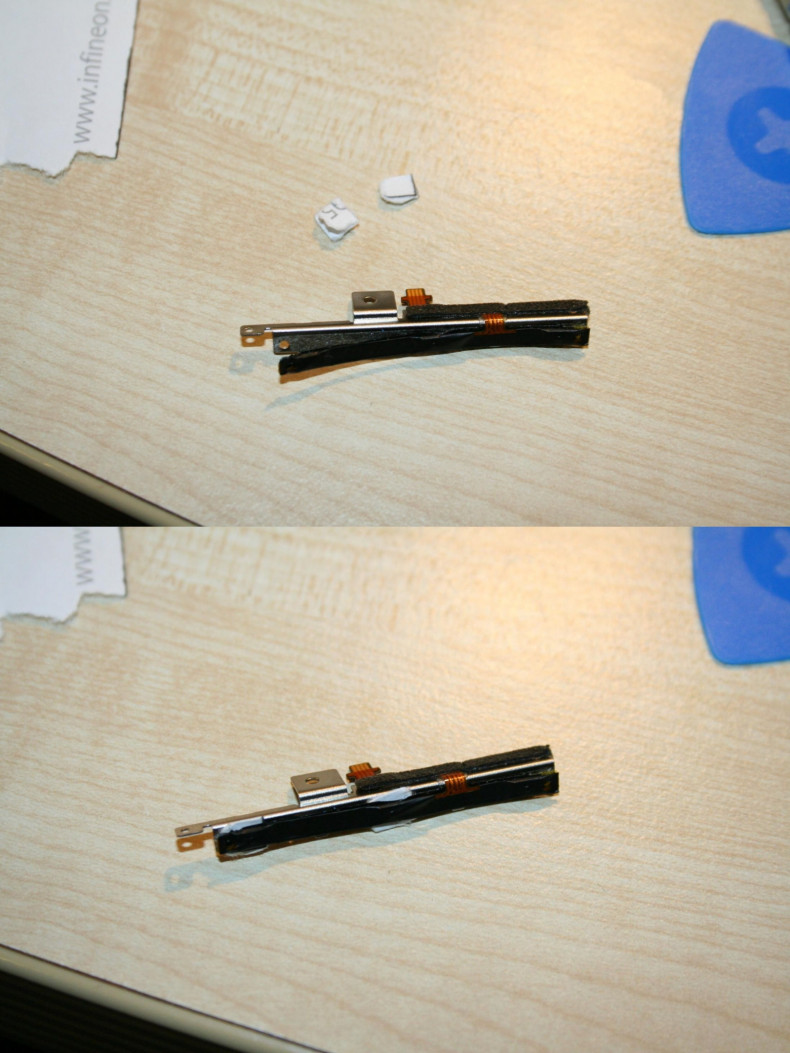 Step-7: Now, place everything together in an orderly manner again.
Shortcut method
There is another simple method to do this, which is shared by junior member Kubens1pl. According to this member, after opening the rear cover, there is no need to take the buttons out from the tablet and separate the buttons from the metal frame.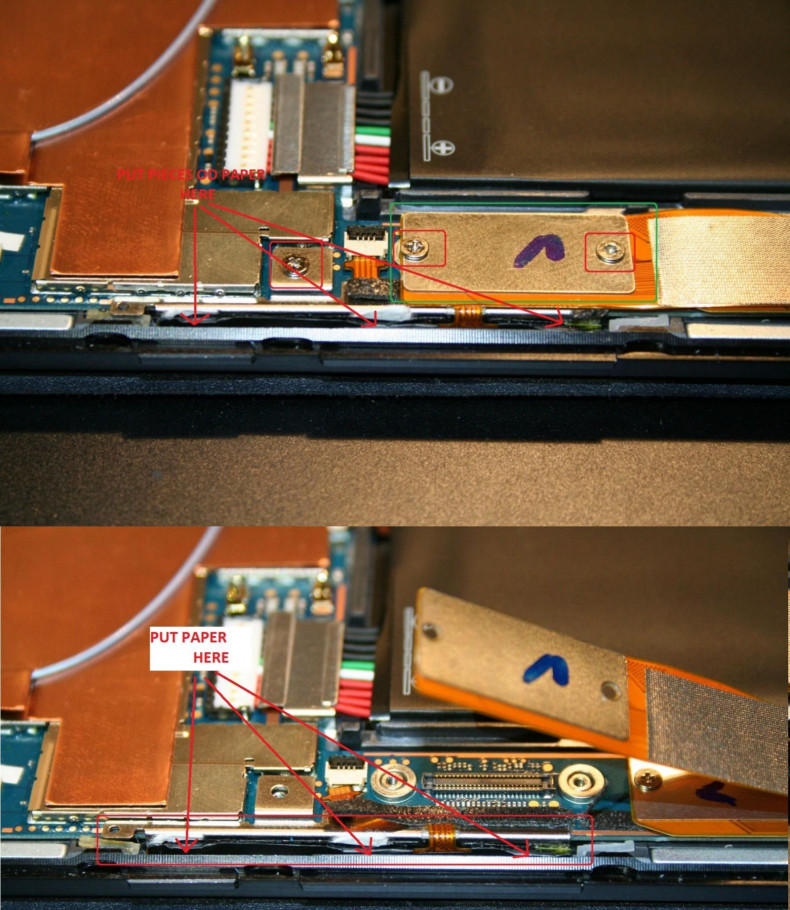 Just place the folded paper pieces between the buttons (on the tablet's cover) and the black metal frame. This should work fine, too.