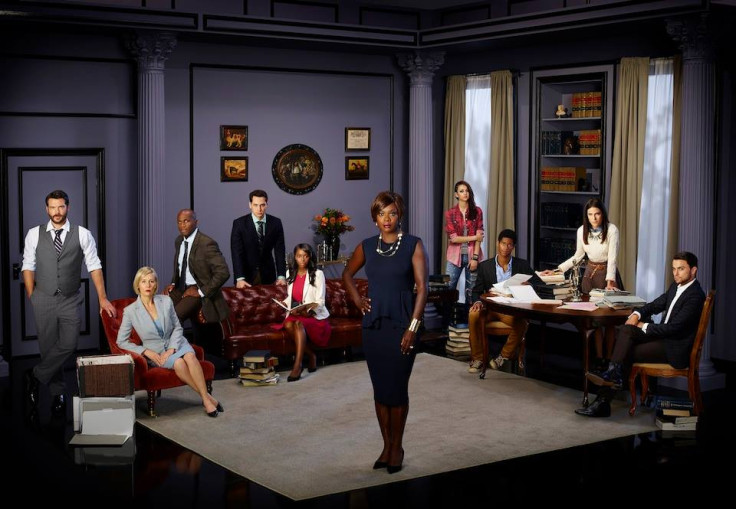 The 12th episode of How to Get Away With Murder airs tonight, 12 February at 10pm on ABC.
Click here to watch the episode online.
Click here to watch the episode via live stream. (ABC Go)
In episode 11 titled Best Christmas Ever, Wes and Rebecca were seen watching the news of police discovering a dismembered body in a landfill, which could be that of Sam Keating.
Episode 12 titled She's a Murderer could show how "the shocking discovery in Sam's case changes everything for Annalise and the students".
Karla Souza, who plays Lauel in the hit show spoke to TVGuide about another clue being found in the woods, but did not reveal whether police really found Sam's body.
"I can't say," she teased, adding, "There's another clue in the woods that they find and that leads to an arrest."
This could drive a wedge between Annalise and the Keating four, particularly Laurel, who has turned out to be level headed and always a step ahead of the police.
"I think Laurel has come into her own ... and she doesn't freak out when there's no need to freak out," said Souza. "But she starts seeing Annalise sort of turn on them. ... If she had to choose between saving them and saving herself, it's pretty obvious she'd save herself."
On the other hand, all the promos of episode 12 point at Annalise being listed as a prime suspect in her husband's murder. In a 30-second promo, Hannah accuses Annalise of the murder and said, "She is a murderer, she killed my brother."
"Search that house," Hannah tells the police, as the voice-over says, "Now only the evidence remains." Then the promo shows the police searching Annalise's house, and it looks like one of them finds something suspicious, as the voice-over says, "Let the freak out begin."
The 30-second video also shows Annalise talking over the phone saying, "If they want to talk to me, they are going to have to arrest me."
Will police arrest Annalise for Sam's murder? We will have to wait and watch episode 12 that airs tonight on ABC.
Check out the promos below: