How To Get Away With Murder season 2 episode 10: Wes deals with the aftermath of shooting Annalise

ABC has released the official synopsis and promo for the midseason premiere of How To Get Away With Murder season 2. In episode 10, the Keating 5, especially Wes Gibbins, will be seen trying to cope with the aftermath from the night Annalise was shot. The upcoming chapter is titled What Happened To You, Annalise?
Warning: Potential spoilers ahead.
Its official synopsis reads as follows:
A few weeks have passed since Wes shot Annalise. Wes and The Keating 5 deal with the fallout from that night, as Annalise is faced with a complicated road to recovery on How to Get Away with Murder.
The latest promo of the episode teases, "Shock, Gasp and Repeat". We can see Annalise in a hospital, as Nate Lahey asks her, "Do you want to die?" The video shows glimpses of the rest of the Keating Five worried and concerned. The most interesting part of the promo is the scene when Annalise is holding a baby and cries, "I can't!"
In the midseason finale revealed fans learnt that Wes had pulled the trigger on Annalise. Fans also learnt that Wes's real name was Christophe, and in a flashback it is revealed that Annalise and Famke Janssen's Eve were involved in something that happened to Wes when he was a child.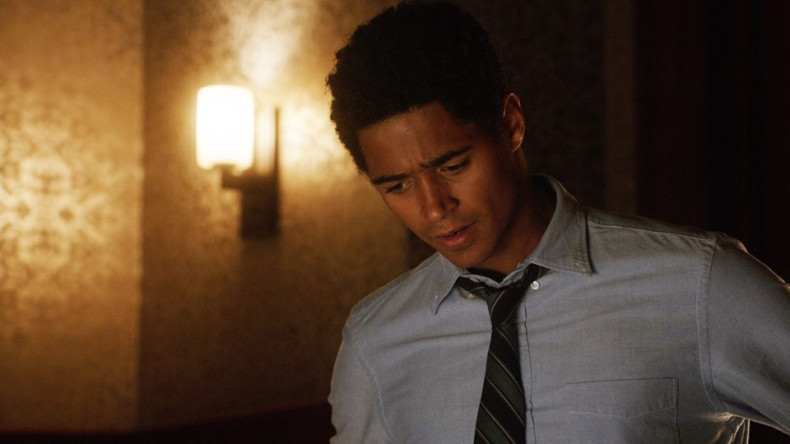 Viola Davis, who plays Annalise spoke to ET Online about what's in store for her character. She said, "Annalise is fine. Listen, Annalise is working it out like we are all working it out."
She also teased reveal what fans can expect from Annalise's relationship with Wes, after he shot her and she whispered the name "Christoph". The Emmy winning actress said, "It's one of responsibility and protection. But I think that may be in question after what he did to me."
The actress also promised that "there will be more questions, but a lot of questions will be answered. By episode 10, a lot of questions will be answered."
Meanwhile, speaking about Wes and Annalise's relationship, showrunner Pete Nowalk told The Hollywood Reporter, "We had written a draft of the script where that was not in it and we asked ourselves to come up with something different but still in the formula of the show. I never thought I would want to tell the backstory between Wes and Annalise so soon but what I've learned in writing the show is we usually move things to be sooner and then worry about it later. It felt exciting to look backward, as we're usually looking forward."