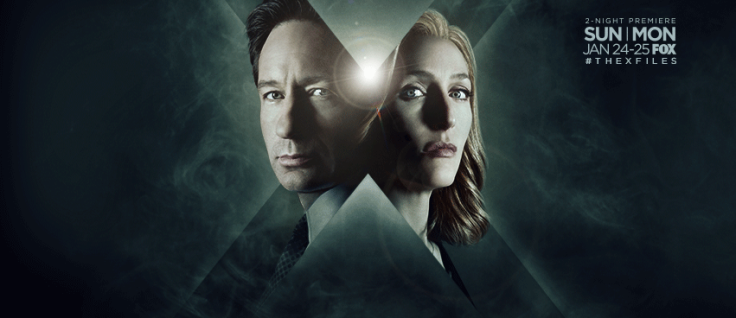 Thirteen years after the original series, The X-Files is back with FBI agents Fox Mulder and Dana Scully returning to solve new spooky cases this Sunday, 24 January, at 10pm EST (3am, 25 January GMT). The two premiere episodes titled My Struggle and Founder's Mutation air on 24 January and 25 January respectively on Fox.
Gillian Anderson returns as FBI special agentDana Scully, David Duchovny as FBI special agent Fox Mulder and Mitch Pileggi as FBI assistant director Walter Skinner. Click here to watch the episode live stream via Fox Now. You can watch the episode online by clicking here.
The official synopsis for My Struggle reads as follows:
The official synopsis for Founder's Mutation reads as follows:
Actor David Duchovny also spoke about Mulder and Scully's relationship shift. He told The Hollywood Reporter, "We're not bickering while we're running with our guns out. The relationship was never played [before this]. It was never… the predominant aspect of the show as written. It was something that was unspoken. I think it remains that way. I personally don't want to Mulder and Scully sitting in couples' therapy; that's not what the show is. You can find that on other shows."