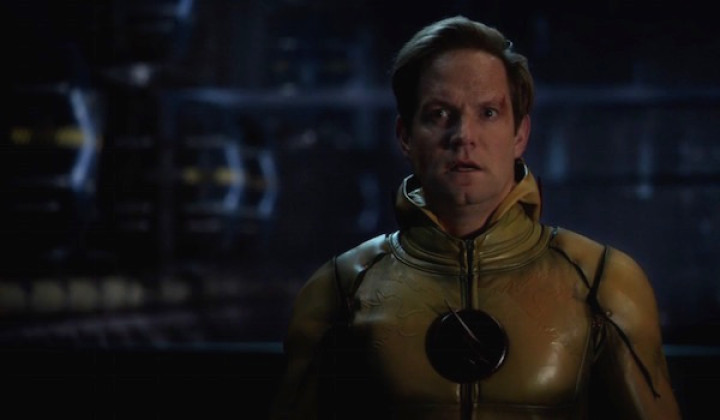 The Flash season 2 midseason featured heartbreak for Barry Allen and a twisted return of a villain, The Reverse Flash. Patty Spivot broke up with Barry and decided to leave Central City to enrol in a forensic science programme. The upcoming episode will feature the Star Labs team coming face to face with an old nemesis and some family moments for Iris West.
Here are a few things to expect in episode 11
1. Episode 11 is titled, The Reverse Flash Returns, which airs on Tuesday, 26 January, at 8pm EST on The CW. Guest star Matthew Letscher will reprise his role as Eobard Thawne in the episode.
2. According to the synopsis, Cisco will get a vibe of Thawne, but Barry and the team do not believe it. However, after an attack at Mercury Labs, Christina McGee (Amanda Pays) confirms that the Reverse Flash is back.
3. The Reverse Flash will return with a timeline twist. Executive producer Andrew Kreisberg confirmed Letscher's Eobard Thawne is not from Earth-Two but from Barry Allen's universe with an earlier timeline. Fans know that Eobard Thawne killed Barry's mother and was wiped off from existence in the season 1 finale. Kreisberg explained to Entertainment Weekly: "Time on our show does not unfold linearly. Sometimes you've seen events from one direction and then you start to see them from the other. This Reverse-Flash is not exactly the Reverse-Flash that we saw disintegrate at the end of the year."
"It's a Reverse-Flash from an earlier timeline. It's not the Earth-Two Reverse-Flash, it's the Reverse-Flash. That is, hands down, one of our best episodes," he explained.
4. Iris (Candice Patton) will share a sweet moment with her mother Francine (Vanessa A Williams) that brings Iris closer to her brother, Wally West.
5. A new promo released for the episode shows Cisco seeing Reverse Flash as Joe asks, "He should be erased from existence right?" Harrison Wells explains to everyone, "This is where he learns about you, all of you. This is his origin-story. There is nothing you can do about it."
The video also shows Reverse Flash and the Scarlet Speedster fighting each other.
Gear up for a reversed episode of The Flash season 2 this Tuesday on The CW.