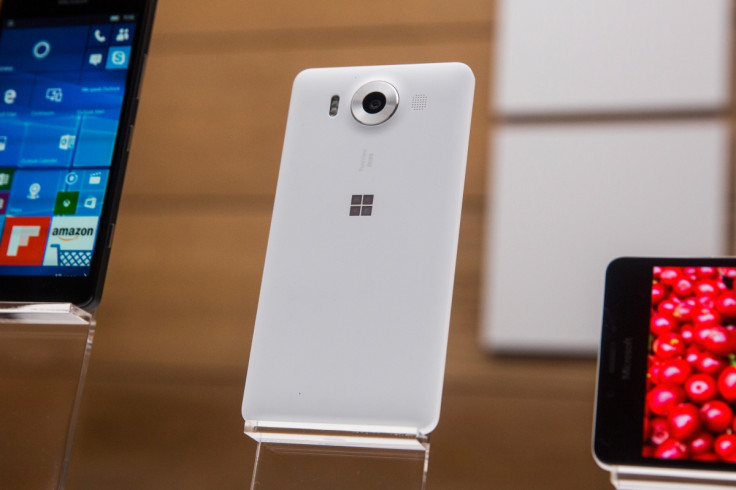 Unveiled in October 2015, Microsoft's new Windows 10 powered Lumia phones — Lumia 950, 950 XL and 550 — are already available for purchase. If you have managed to get either of the models, and are pondering how to get started with, here are the details that will guide you through the entire set-up process.
Set up your Lumia phones
First up sign into your Microsoft account on your Lumia smartphone. By doing so you can get access to your Outlook email, apps, and games from the Windows Store. You can also see settings and files from multiple Windows 10 devices as well as contact details, which will be synced. In case you don't have a Microsoft account, create a new one.
Network and wireless
Connect your phone to a stable Wi-Fi network. During the set-up you would be asked if you want to connect to Wi-Fi, click Yes and enter your login details. This is required as some pre-installed apps might require updating. You can also manually fetch updates by going to Store>> Menu>> Download and updates>> check for updates.
Cortana
If you want further help from Cortana, Microsoft's digital personal assistant, head over to the Cortana tile on your start screen of your Lumia phone to set it up.
Customise start screen
You can change the background of your start screen using your favourite photo and even change the colour theme or add an extra column of tiles, that is in case you want to have more apps and games on your start screen.
Glance screen
The Glance screen displays time, date, and other notifications including email, messages, missed calls. You can add an additional background image on your Glance screen by going to Settings>> Extras>> Glance screen.
Windows Store
Explore as many apps you want from Windows Store including Skype, Microsoft Health, WhatsApp, games apps such as Minecraft: Pocket Edition, Candy Crush Soda Saga and Plague. You can also listen to music such as Adele's 25, the Beatles and Justine Bieber.
Pin email accounts to the start screen
You can add other email accounts such as Gmail and iCloud right from your Outlook Mail app. From the Outlook mail app, select menu bar seen at the top left of the screen. Tap and hold on the accounts, or folders and select "Pin to Start".
Battery saver mode
Using the battery saver feature, you can enjoy an extended battery life on your Lumia phone. This feature extends the battery life by limiting background activity and pushing notifications when battery level is down.
In case you want to use a few apps even when you are running low on battery, just choose the apps to run when battery saver is on. To turn on the battery saver mode go to Settings>> Systems>> Battery saver. Head over to official Windows blog to know more about Windows 10 devices.