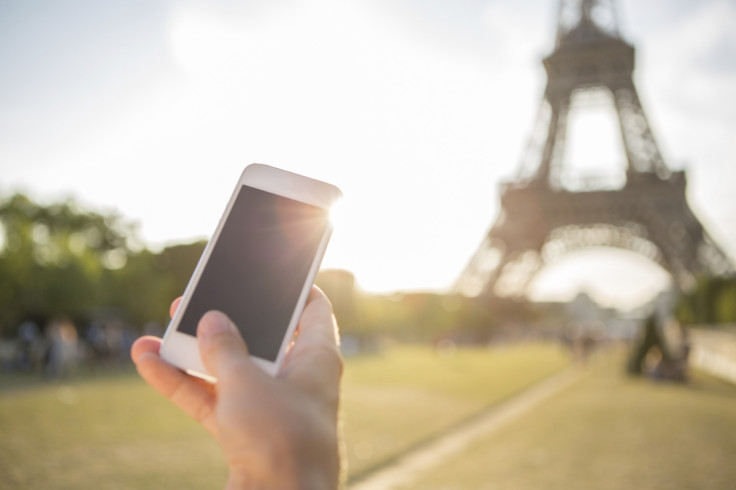 Tomorrow marks the beginning of the end for mobile roaming charges in Europe, as fees are dramatically slashed. Starting 30 April, you'll pay significantly less when staying in touch with the folks back home, as new regulations come into force that will eventually see roaming charges abolished altogether by June 2017.
The changes will come as good news to anyone who's inadvertently run up hefty mobile bills on holiday and will see the cost of using your phone aboard slashed by up to 75%. Here's what else you need to know about the changes:
How much will roaming cost?
Under the new laws, you will be charged the same rate as you would in your home country, with foreign mobile operators only able to charge travellers in the EU an additional fee up to €0.05 (3p) per minute for calls, €0.02 (1p) for texts and up to €0.05 per megabyte of mobile data.
What do I need to do?
Nothing. You don't have to change SIM cards or call up your provider. As you land in your European destination your phone will automatically jump on that country's network carrier (as you will have seen last time you went on holiday) but now, instead of sweating over how much a call to the motherland will cost, it's a far fairer fee.
What network do I need to be on?
The new EU roaming laws are applicable to all networks. Whether you're on Vodafone, EE, Virgin, O2 or any other provider, you will be charged the same. Users on Three's network have benefited from its 'Feel at Home' international roaming charge-free scheme for years and while this new ruling might make other carriers as attractive, it's worth noting this is only in European countries.
Three customers can still use their phones, for the price they would at home, in other foreign countries including Australia, Hong Kong and the USA for no extra fee, while other operators offer the same deal but at varying bolt-on prices.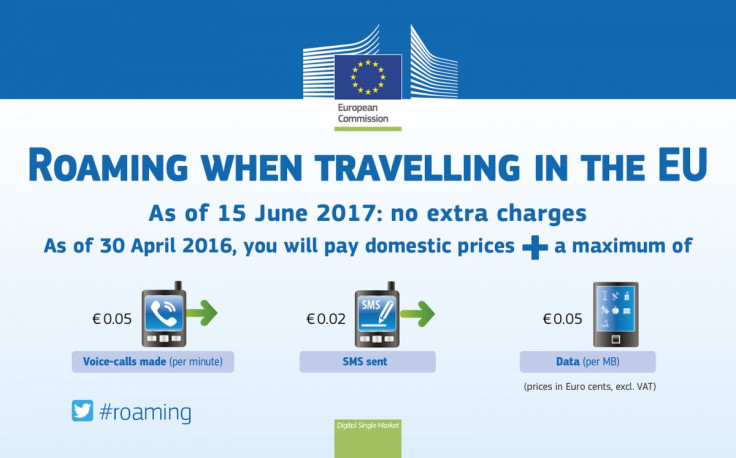 What countries will this work in?
As mentioned, this is a European Union ruling - meaning it will be applicable to all countries within the EU and not ALL countries in Europe. Those not in the EU will not offer lower-priced roaming fees, so watch out. However, Iceland, Liechtenstein and Norway are included for being part of the European Economic Area.
What if my SIM is not from Europe?
If you're using a SIM card bought from non-European countries, such as the USA, your network won't come under the same banner. This ruling is for European operators only, so international network providers will maintain their own roaming tariffs.
What happens if there is a Brexit?
At the moment it is believed consumers would still benefit from the fee-free roaming charges should Britain decide to leave the EU. Culture minister Ed Vaizey was quoted as saying: "If the referendum were to go that way and we were to withdraw from the European Union, I still think that British consumers would benefit. Norway, for example, is not a member of the European Union, but it will benefit from this package as it is a member of the European free trade area."
Nothing is certain and it's likely to be up for debate.
Why is this happening?
All this is happening as part of Europe's Digital Single Market reform, an ambitious project to overhaul the continent's telecommunications market and address the plethora of problems preventing the EU from being a leading figure in connectivity. Also coming into effect tomorrow (30 April) are Europe's new net neutrality laws, under which internet providers will be required to treat all network traffic equally and not discriminate for commercial purposes, such as blocking or slowing down certain users or offering paid prioritisation to others.
Mobile roaming charges will the abolished entirely from 15 June 2017, meaning you'll be paying the same price to use your phone wherever you are in the EU. Three UK already allows customers to use their mobile phone abroad at no extra cost in 19 countries, meanwhile Tesco announced on 26 April that it plans to scrap roaming fees between 23 May and 3 September 2016.
How to keep roaming costs down
Until everything goes completely charge-free in 2017 there are a couple simple steps you can take to keep roaming costs down while travelling abroad.
Disable data roaming. You can do this from the network settings within the main setting menu on your smartphone. Only re-activate this once you get back home, or if you really need to get online.
Check your mobile provider's roaming fees before you leave. Is it cheaper to buy a SIM card while you're over there? Alternatively, some operators offer add-ons that allow you to use internet data overseas at a flat rate.
Make use of Wi-Fi hotspots where you can. Most holiday destinations will have these set up at hotels, bars and restaurants. Just be careful not to log into public hotspots that aren't password-protected, as this allows hackers to spy on what you're doing.