The royal family's spending is rarely out of the headlines - from the Sovereign Grant to the personal wealth of the royals, we're fascinated with the lifestyle that comes with the world's poshest job - and how much our hard earned cash is helping to keep it up.
Last year, people were up in arms over £369m of taxpayer's money going to refurbish Buckingham Palace: a national monument, a tourist drag and of course, the Queen's primary residence. More recently, Kate Middleton's shopping habits were branded "disgusting" by the Labour MP for her very own Kensington constituency.
But how does the spending of this royal set look next to those who previously held their titles? One historian, quoted in the Times and Telegraph earlier this week, suggested that the Tudors would be shocked not by the Queen's luxury but by her frugality.
In his book 'Royal Legacy: How the royal family have made, spent and passed on their wealth', David McClure backs up the notion of our saving Queen: "Famously, she marks the level of bowls of nuts in Buckingham Palace to discourage security police from eating all the nibbles. Her regality is one crowned by frugality." he writes.
Speaking to IBTimes UK, McClure says that the queen is only thought to have one extravagance: horses. "There's one area where she's really extravagant and that's horses... she's bought a string." McClure says.
"She has her own stud, she has her own stables, she has very up to date equipment for those stables," but the venture isn't for profit, he adds, it's for the love of the sport. "Her eyes light up when she's with horses... she genuinely knows her stuff."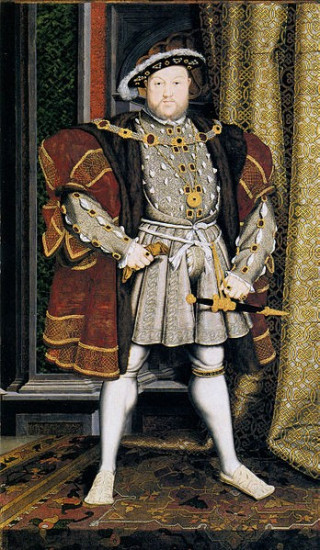 For the rest of the family, it's a mix. The Queen's grandmother, Queen Victoria was similarly a saver, while her son Charles, future King, has a penchant for the expensive. "He has nice Jaguar cars, he dresses extremely well, he flies on private jets - Prince Charles lives more lavishly than the Queen." McClure says.
The Prince of Wales' fashion sense is legendary - the August 2017 issue of Esquire extolled the heir's satorial flare by making him their cover star, complemented by a feature looking back at his stylish history.
But what is a few tailored suits next to Henry VIII? According to one historian, Guy Walters, the king famous for his appetite spent the modern equivalent of £6m a year on alcohol and £3.5m on meat alone.
Not only that but thanks to a generous settlement, his divorcee Anne of Cleves got almost £30m from him through the rest of her life.
While £6m on booze might seem like more of a Prince Harry feat, there was one 20th century monarch who reached those heights of extravagance, McClure tells us: Edward VII. "He was like Henry VIII, he was 5'7 and had a girth of 48'... he totally indulged himself."
"He had regular 12 course dinners like Henry VIII." McClure says, adding that he was known for spending money on "food, women, hunting" and even had to be bankrolled by the Rothschilds as his debts mounted up.
With Buckingham Palace undergoing refurbishment, will the reign of Charles be marked by an increase in spending? Though it's doubtful we're heading back into the world of £6m bar tabs, the royal purse could start to pull its strings a bit tighter.