How to restore iOS 8.3-iOS 8.4 via SemiRestore 8 without losing jailbreak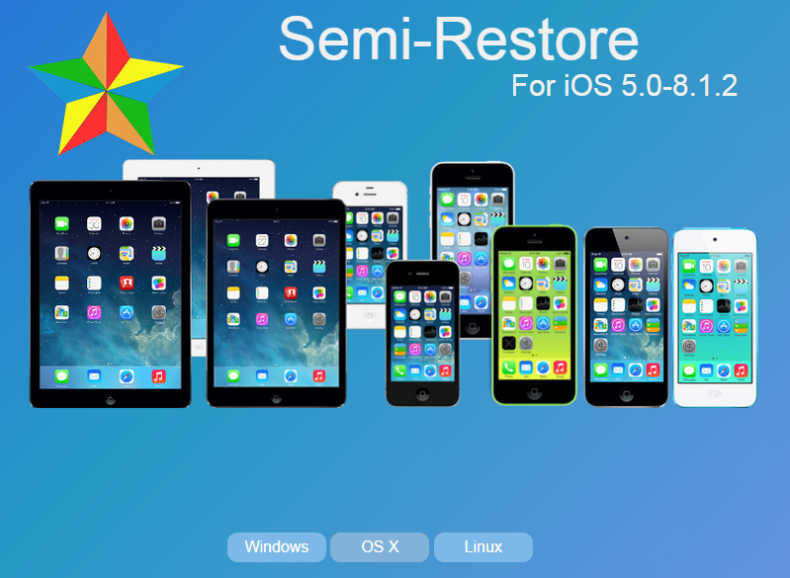 Apple iOS 8.3 or iOS 8.4 users who are facing bootloop issues on their jailbroken device can now easily restore their iPhone or iPad to stock condition without losing jailbreak and Cydia tweaks, using the SemiRestore8 utility.
The SemiRestore utility allows users to restore their device to factory settings without having to upgrade the iOS software to any newer firmware and thereby avoid the hassle of losing the existing jailbreak as well as Cydia tweaks in the process.
Note: This utility is reportedly compatible with all jailbroken iPhone, iPad and iPod Touch models running iOS 5.0 through iOS 8.4, although the official website only says that it supports up to iOS 8.1.2.
Downloads
Key Points to Remember
SemiRestore supports Windows XP SP3 or higher
A computer running Windows or Linux as Mac OS X is still unsupported
SemiRestore supports 32 & 64 Bit Linux (Ubuntu 14.04 or a higher equivilent distro).
Linux users must have libimobiledevice, GTK 3, libusbmuxd-tools, and openssl installed (which should be by default).
You might fix "Safe Mode" issues by just uninstalling Mobile Substrate from Cydia.
Like any other restore, you must backup your data and settings for future use.
Avoid using your iOS device or anything related to iTunes or XCode during the Semi-Restore.
This process cannot and does not repair broken system files! Avoid all Siri Ports, as they are not only illegal (except for Spire on 5.0.1) but they also create problems and may potentially break system files (even Spire can cause this).
Your device will respring or reboot several times during the Semi-Restore. This is a normal process and you need not bother about it.
In order to restore your iOS 8.3-iOS 8.4 firmware, here are a few simple steps that you can follow:
Steps to restore iOS 8.3-iOS 8.4 via SemiRestore8 without losing jailbreak
Step 1: Download SemiRestore for iOS 8.4 from developer's website, wherein the tool is currently limited to Windows and Linux platforms.
Step 2: After you have installed latest version of iTunes, .Net framework and OpenSSH for iOS 8.4 you can go ahead and connect your iPhone or iPad to the PC and then launch SemiRestore 8.
Step 3: Once your iOS device is recognised by the tool, just hit SemiRestore button.
Your iDevice will now be restored to stock condition in 5 to 10 minutes.
[Source: SemiRestore]