Kim Kardashian, as Vogue rightly puts it, is a "pop culture phenomenon." Her prominence in celebrity circles is quite unprecedented and she has ascended the reality TV throne with no signs of her crown slipping anytime soon.
Off-screen she is a shrewd businesswoman, whose every move is calculated with military precision and backed with ingenious strategies.
Kardashian has a knack for spotting trends that can help rake in millions and is impeccable at self-promotion. She knows where her strengths lie and how to leverage them for her brand. It helps that she has an equally famous husband in rapper Kanye West and a family that's never shied away from the limelight.
Afterall, it takes more than just a pretty face to build a $45.5 million ( £34m)empire.
Despite behind left shaken by a horrific robbery in Paris in 2016 promoting a long social media hiatus, she has still managed to keep her earnings steady and continues to come up with creative business ventures.
How did Kim Kardashian take her first steps?
Kardashian always knew that she was fated for fame. In a 1994 middle school video, she describes herself as"the best," "dopest of the ropest of the class," "more popular than Lisa," and later adding "Does everyone get a tape of this? I hope you do so you can see me when I'm famous and remember me as this beautiful little girl!"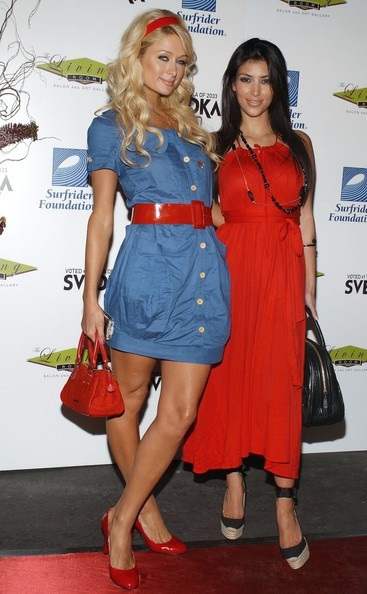 But to get what she desired, she first had to learn from the best and who better to provide lessons on stardom than Paris Hilton? By shadowing the socialite and the lead of the reality show The Simple Life, Kardashian was hitting clubs, drinking beer at Oktoberfest, shopping, walking the red carpet and doing what famous people are meant to do. She even appeared in a few episodes of The Simple Life. The friendship eventually turned sour but by then she already had all the need to beat her one-time mentor at her own game.
How an "accidental" sex tape shot Kim Kardashian into limelight?
In 2007, a sex tape made by Kardashian and her then boyfriend singer Ray J was leaked. The sex tape became an instant sensation and proved to be the shortest route to fame for the socialite. Apparently, she was devastated after the leak but eventually sold the rights of the footage to Vivid Entertainment for a reported $5 million.
A book by Ian Halperin titled Kardashian Dynasty claims that the sex tape leak was intentional quoting a source who says: "A mutual friend of Kim Kardashian and Paris Hilton had advised her that if she wanted to achieve massive fame, a sex tape would be the way to go and that Kim had discussed the idea of producing a tape with her family beforehand after watching how successful it was with her at the time best friend Paris Hilton." The book also alleges that her mother Kris orchestrated the whole thing.
In the ten years since it became public, the video has been watched over 200 million times on DVD and online and has made an estimated $100 million.
How reality TV cemented Kim Kardashian's fame?
After the sex tape helped Kardashian become a household name, it was just the right time for E! to launch its reality show, Keeping Up With The Kardashians, which centres around the personal lives of the Kardashian-Jenner family. Although Kardashian's notoriety generated initial audience curiosity, it was Kris, the matriarch of the family, who master minded the idea and pitched it to producer Ryan Seacrest in 2007. Kris' first husband Robert Kardashian and his association with O.J Simpson's much publicised trial had also garnered interest in the family. Now in its thirteenth season, Keeping Up With The Kardashians is one of E!'s most lucrative shows.
In the first year Kardashian earned $15,000 per episode but fast forward to 2017 and she can now command upto $15 million per season. If husband West makes an appearance, an extra $5 million is allegedly added to her pay check.
The commercial success of the series has led to numerous spin-off shows including Khloé & Lamar, Kourtney and Khloé Take The Hamptons, Dash Dolls, Rob & Chyna, and the upcoming Life of Kylie. For each appearance in any of these spin-offs, Kardashian is paid a handsome sum.
Before she became the star of with her own show, Kardashian was also a part of another popular reality TV series. In 2008 she joined the cast of Dancing With the Stars where she was eliminated quite early on in the series.
How Kim Kardashian became the queen of social media?
Kardashian has 102 million followers on Instagram and 54.4 million of them on Twitter. In the world of marketing, these numbers are gold. This is why companies are willing to pay upto half a million dollars to get their brands advertised by the reality star on her social media accounts. So far, she has endorsed everything from iPhone cases to morning sickness medicines. If the Kardashian family's digital marketing firm, Talent Resources, is to be believed, the products that Kardashian and her siblings champion on social media sell out within minutes, making up about 25 per cent of their total income.
Kardashian, who even confessed that she attributes her career to social media, is careful about how she uses the various platforms to build her brand. At this year's Forbes Women's Summit, Kardashian told the audience: "If people think you just post and it's so easy, it's not. I like my Instagram to look a certain way, and I'm really a lunatic about it because sometimes there is so much pressure to post, too."
How Kim Kardashian became an unlikely tech entrepreneur?
Kim Kardashian: Hollywood is the reality star's popular mobile game. Players can create their own celebrity avatar and befriend Kardashian in order to climb the social ladder. Of course, there are many who scoff at such insipidity when some people are trying to heal diseases through mobile apps. But there are also millions who can't get enough it. Since its launch in 2014, Kim Kardashian: Hollywood has helped Kardashian pocket a cool $45 million. According to Forbes, in 2017, 40 per cent of her yearly income was generated from the game.
It isn't simply a co-incidence or luck that has made the game a hit with fans. A lot of mobile games are known to have a short shelf life but Kardashian ensures that she stays relevant with constant updates and newer features. She told Forbes: " The whole idea was to make it feel as live-time as possible. I would give [the developers] bikinis and be like, 'Hurry up and mock up this bikini, because I'm going to wear it, and then you can have it live in the game!'
In 2016, similar success followed Kimoji, another of her mobile ventures selling thousands of emojis, stickers and GIFs all starring Kardashian herself. She also sold fidget spinners for $15 a piece on the app this year. Reports state that the $1.99 app saw 9,000 downloads per second right after its launch. It doesn't hurt that every new kimoji that comes out is followed by huge media coverage. Kardashian even saw a backlash when she released a kimoji of her as the Virgin Mary. But for the buxom star, any publicity is definitely good publicity.
The 36-year-old's tech enterprises don't end there. Her eponymous app, Kim Kardashian West has also added to her already enviable bank balance. The app is her own personal lifestyle magazine which features make-up tutorials, selfie suggestions, fashion tips and updates about her family. The app provides a mix of free and paid content and was the third most downloaded entertainment app in the US for iPhone in 2015. At a time when even big companies seem to be finding it hard to make users pay for their content, this unlikely entrepreneur seems to be facing no such problems.
Kardashian once told Adweek: "I hope to have a bigger presence in the tech world...I just want to create more apps." So except a lot more from this global trendsetter in the future.
How Kim Kardashian's products become instant hits?
In June this year Kardashian launched a contour and highlight kit which are the first products under her beauty brand KKW Beauty. With Kardashian building the buzz around the collection on her social media accounts until the day of the launch, it was projected to sell out within minutes. Although it took almost three hours, all of the 300,00 kits did indeed sell out for an estimated $14.4 million.
This kind of success wasn't new for the mother of two. Earlier in April, she introduced KKW x Kylie cream liquid lipsticks in collaboration with youngest sister Kylie Jenner. Within a span of few minutes, the $45 lipsticks sold out bringing in $13.5 million in sales.
Kim, along with Kourtney and Khloe also owns a chain of boutique clothing shop DASH which opened in 2006. She also has a subscription-based online shoe and accessories store called ShoeDazzle. In 2013, the Kardashian sisters designed a range called the Kardashian Kollection for department store Sears for a reported $600 million. The Sears collection, however, was discontinued in 2015.
Kanye West and Kardashian have also recently launched a kids clothing line called TheKidsSupply. Apparently Kim was asked a lot about where she bought the clothes for her daughter North and son Saint, so rather than having to answer everyone every time, she decided to launch a kids clothing line instead. The range consists of expensive items like a bomber jacket that cost a whooping $240.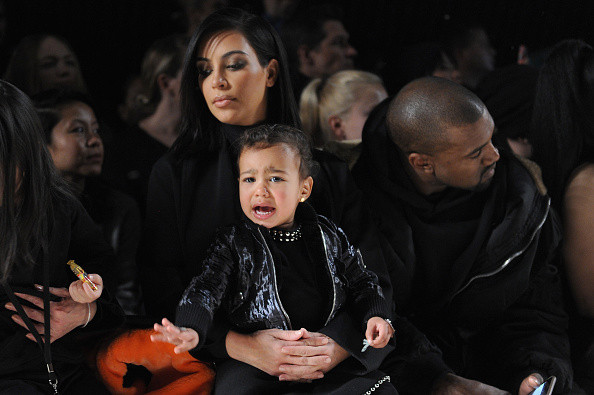 What are Kim Kardashian's other sources of income?
Kardashian has also dabbled in various other ventures including a production company, Kimsaprincess Productions LLC. The Kardashian sisters seem to come up with some of the most exclusive company names like 2Die4Kourt, Khlomoney and Khaotic.
She also released a coffee table book in 2015 titled Selfish with a collection of selfies previously posted on Kardashian's social media accounts, including the infamous naked selfie when she was pregnant with Saint.
Kardashian also makes good money from paid public appearances. Reports suggest that she can earn anywhere from $50,000 to $100,000 for a single appearance at a club or a party. For international events, she can charge much more and her demands are aways met. Such is the clout that brand Kim Kardashian holds.