How to seduce a ghost: Woman who claims to have slept with 15 spectres reveals her pick-up technique
Amethyst Realm enticed her first ghost by dressing up in a sexy negligee.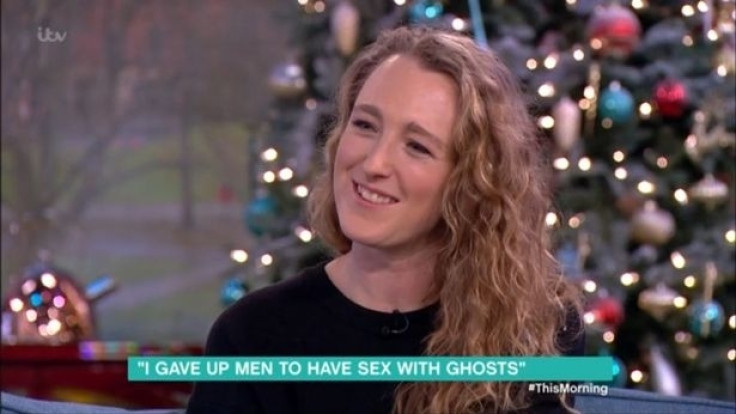 Amethyst Realm, a spiritual guidance counsellor from Bristol, claims that she has had 15 different ghost lovers and will possibly get pregnant with a spirit baby. She also announced that she's completely renounced sex with (living) men.
Appearing on ITV's This Morning today (8 December), Realm revealed how a former partner caught her having an affair with a ghost.
Her first encounter with a spirit was at a home she was sharing with her partner about 12 years ago. She said that her fiancé was working away a lot and that's when she started feeling a "presence".
One day she decided to seduce the ghost by dressing up in a sexy negligee and ended up having sex after.
Realm explained: "It was kind of like a weight, I felt a pressure on my thighs. At the same time physical breath, and stroking."
Realm said that when her husband came home early from work one day, he saw a "shape of a man" through the window. She also added that she was enraged by the fact that the ghost had shown his physical form to her fiancé but not to her.
When presenter Holly Willoughby asked her if an intercourse with a ghost leads to an orgasm, Realm replied: "Yes, for me."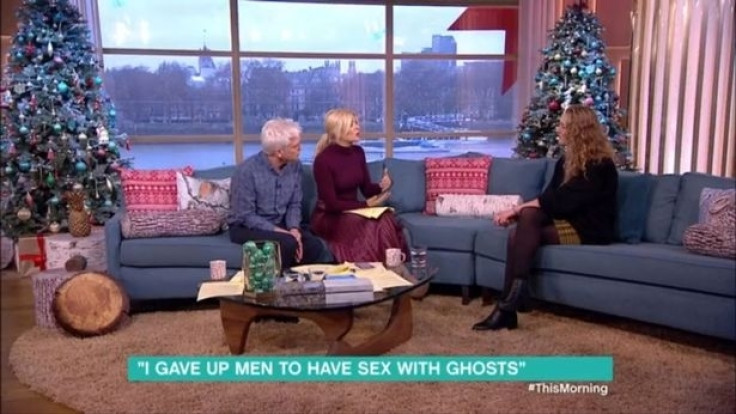 "I've done a bit of research into phantom pregnancies," Realm said about getting impregnated by one of her ghost lovers. "There's a possibility that it is a ghost in you but people don't know how to carry it to full term," she continued.
When Willoughby tried to explain to her that what Realm is experiencing could be a medical condition like sleep paralysis, the latter responded: "I don't think so because my first ghost used to follow me around the house and lure me in so I was definitely awake."
Co-host Phillip Schofield told Realm: "I could imagine you've got quite a name for yourself in the spirit world."
After hearing Realm's story, Twitter couldn't help but crack a few jokes: