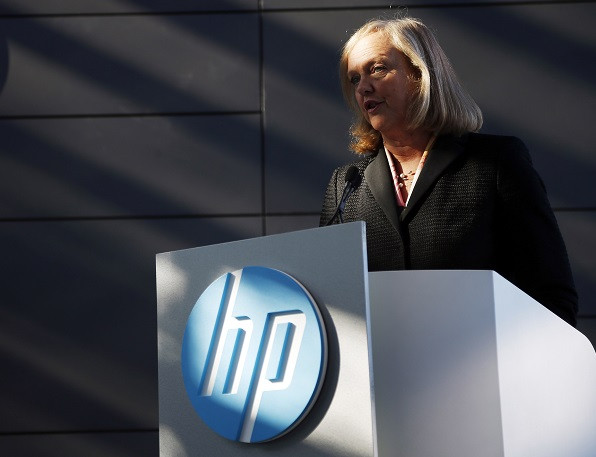 PC maker Hewlett-Packard (HP) said it plans to cut between 11,000 and 16,000 more jobs as CEO Meg Whitman looks to reorganise the company amid stiff competition from tablets and smartphones.
"As HP continues to reengineer the workforce to be more competitive and meet its objectives, the previously estimated number of eliminated positions will increase by between 11,000 to 16,000," the company said in its latest earnings release.
For the second-quarter ended on 30 April, the company reported a 1% decline in revenues to $27.3bn (£16.2bn, €20bn). Meanwhile, net profit remained unchanged at $1.7bn.
Shares in the company closed down 2.3% at $31.78, after it accidentally posted the results on its website more than half an hour before the closing bell.
The PC and printer maker adopted a multi-year restructuring plan in May 2012 to simplify the business process and reduce costs amid a decline in revenues due to reduced demand for computers.
HP previously estimated that 34,000 positions would be eliminated as part of the restructuring.
Consumers across the globe are moving away from the traditional PCs and are attracted to tablets and laptops. In addition, HP's sales of storage, software and networking systems declined as businesses and customers prefer cloud applications and storage.
"We just see more opportunities to lower our cost structure, streamline our operations without impairing our effectiveness in fact making us a more nimble and decisive company," Whitman said, elaborating on the decision during a conference call.
"It will be across almost all the business units and across all the geographies and particularly in some of the functional areas that sort of help the businesses grow."
Whitman noted that the company's turnaround remains on track.
"With each passing quarter, HP is improving its systems, structures and core go-to-market capabilities. We're gradually shaping HP into a more nimble, lower-cost, more customer- and partner-centric company that can successfully compete across a rapidly changing IT landscape," she added.