HP, the world's biggest PC manufacturer, has warned of an unexpectedly steep earnings slide in 2013, while the Ultrabook platform fails to impress.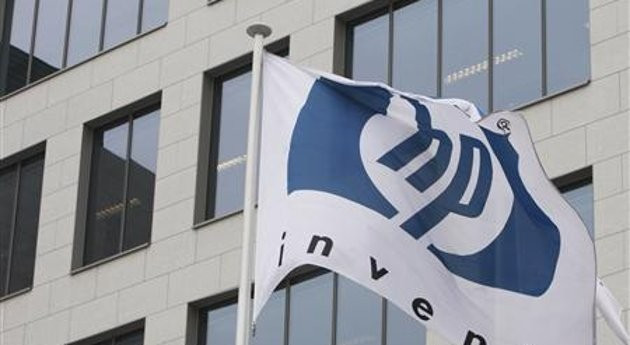 HP's shares plunged to a nine-year low following the announcement, closing at $14.91 (£9.26) on the New York Stock Exchange last night.
HP is currently the world's biggest manufacturer of PCs, but this is a position it is likely to lose in the near future to Lenovo. HP has been going through a major restructuring process of late, which at one point saw the company considering selling off its PC division.
Meg Whitman, the company's latest CEO, told the annual Securities Analyst Meeting in San Francisco that the outlook for 2013 was bleak, with all divisions except software set to see a fall in revenue.
Whitman, who took charge of the company just over a year ago, told investors that the company's recovery would start to become visible only in fiscal 2014, when investments begin to pay off.
"HP has a powerful set of assets, a culture of engineering innovation and a trusted brand," said Whitman. "Now, we have to focus on bringing our incredible assets together to deliver for our customers, employees and shareholders."
Analysts say HP is struggling to shore up its credibility on Wall Street while battling crumbling margins in an increasingly cut-throat PC arena, tapering-off of IT spending, and an internal organisational overhaul that involves thousands of layoffs.
"I was surprised that nothing new was really said in terms of strategy, and the problem here is there is lack of investor confidence in the current strategy," Shaw Wu, an analyst with Sterne Agee, told Reuters.
Ultrabooks struggle
However, HP is not the only company struggling in the PC market. The launch of Intel's Ultrabook platform in late 2011 was seen as a way of reinvigorating flagging laptop and desktop PC sales, but according to the latest figures from IHS iSuppli, this has not proven to be the case.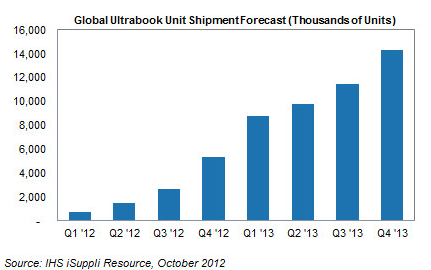 According to the research company, shipments of the slim-and-light laptops for 2012 are predicted to be 10.3 million units, less than half the 22 million predicted earlier this year.
Along with the revised figures for 2012, shipments have also been modified for the next year, projected to rise to 44 million in 2013, down from the older outlook of 61 million.
"So far, the PC industry has failed to create the kind of buzz and excitement among consumers that is required to propel Ultrabooks into the mainstream. This is especially a problem amid all the hype surrounding media tablets and smartphones. When combined with other factors, including prohibitively high pricing, this means that Ultrabook sales will not meet expectations in 2012," said Craig Stice, analyst at IHS.
According to the research by HIS iSuppli, pricing is one of the main reasons why the Ultrabook platform has now taken off, with the research company saying a price of around $600 is required to gain widespread uptake.
"With the economy languishing, Ultrabook sellers may have trouble finding buyers at the current pricing, especially with fierce competition from new mobile computing gadgets such as the iPhone 5, Kindle Fire HD and forthcoming Microsoft Surface," Stice said.
Intel is still holding out hope for the Ultrabook platform however, saying the introduction of its next-generation microprocessor, codenamed Haswell, is a "once-in-a-decade opportunity" for companies to reinvent the PC, with Haswell promising to "catalyse the Ultrabook revolution."