Taiwanese manufacturer HTC is reportedly preparing to launch a challenger to Samsung's Galaxy S3 and Apple's expected iPhone 5. An earlier IBTimes UK report suggested a 5in smartphone, set to rival the Samsung Galaxy Note, may be announced sometime in October. However, another report, by Stuff, claims sources within HTC have spoken of a revised version of the One X, codenamed Endeavour C2. Android Central pointed out that Endeavour was actually the original codename for the One X.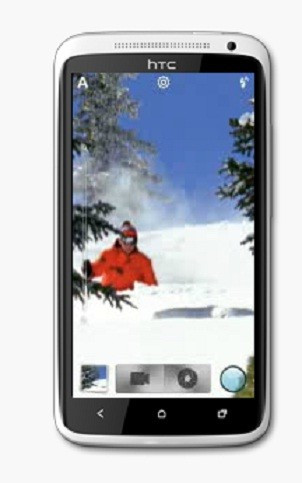 The Endeavour C2 is expected to feature an Nvidia quad core chip with a clock speed of 1.7GHz (the One X has a similar processor limited to 1.5GHz). In addition, the device could have an improved battery and come with UrBeats earphones. There is little else in the way of information.
Incidentally, the clock speed of the processor for the rumoured Endeavour C2 matches specs from benchmark details for an earlier unannounced HTC smartphone (model name of HTC PM63100) called the One X+. The Nenamark2 benchmark revealed the device would run on Android 4.1 (Jelly Bean) and feature a display with a resolution of 720 x 1280 pixels.
The HTC Endeavour C2 cannot be too far off the design of the One X, should the former actually exist, since the Stuff report claims it will compatible with the accessories of the former. Meanwhile, a report by TechRadar suggests that the Endeavour C2 could launch with another of HTC's rumoured updates - the HTC Sense 4.1 User Interface (UI). Finally, the Endeavour C2 is expected to be the first HTC smartphone to feature Watch 2 - an upgraded version of the manufacturer's film streaming service.
A UK release, sources indicated, was set for sometime around 1 October but, once again, all of this is simply conjecture and there is no official word from HTC on this matter.