HTC has revealed the UK pricing for its premiere dual-screened smartphone, the HTC U Ultra, and has opened pre-orders at selected retailers.
The detailed launch plan for the Ultra, as well as the mid-range HTC U Play, coincides with the Taiwanese company's latest financial report, in which it posted a seventh consecutive quarter of operating profit loss.
While initially pitched as a 'sub-flagship' device in lieu of a follow-up to 2016's excellent HTC 10, the Ultra arrives in the UK with a hefty price-tag of £649 that puts it in the upper echelon of the current Android elite and comes in at £50 more than the base iPhone 7 model.
Thankfully for those looking to pick up the device when it launches on 1 March, other third-party retailers have undercut the HTC store pricing, with Clove offering the AI-powered smartphone for £620. In addition, the Ultra's mid-range sibling, the HTC U Play, arrives on the same day for £399.
With expectation growing that the "HTC 11" will skip Mobile World Congress 2017 - where LG, Sony and Nokia are all expected to reveal their Android big hitters - HTC appears to be banking on the Ultra's unique dual-display feature, its HTC Sense Companion AI assistant and glass design for the first half of 2017. You can read our early hands-on impressions of the HTC U Ultra handset here.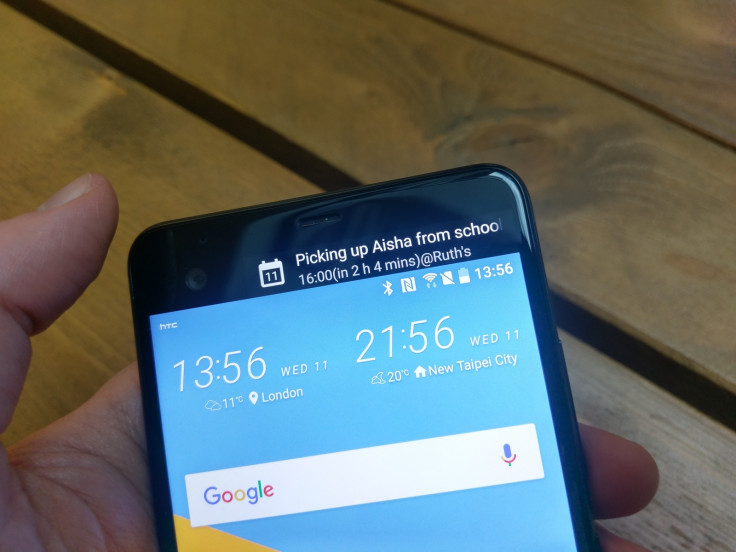 Heavy financial losses continue for HTC
The new U range of HTC smartphones represent the company's latest stab at regaining significant ground in the Android market, with the Taiwanese OEM's current financial fortunes a far cry from its glory days in the noughties.
In HTC's latest financial report detailing Q4 2016, the company announced losses for the seventh consecutive quarter as well as a drop in revenue by 13% year-on-year. The report struck an upbeat tone however, claiming that an overall improvement on quarterly losses ($3.1bn in Q4 2016 against $3.4bn in 2015) was aided by reducing operating expenditure by around 34%.
The report also talked up the potential for growth with its HTC Vive VR headset, co-developed by Steam creator and video game company, Valve. It cites the recent launches of Vive Arcade, Studios and the VivePoint store as key strategic elements of its ongoing VR venture.