Was HTC planning a purpose-built VR smartphone?
'Leaked' promotional video gives glimpse of as-yet unannounced HTC Vive-branded smartphone.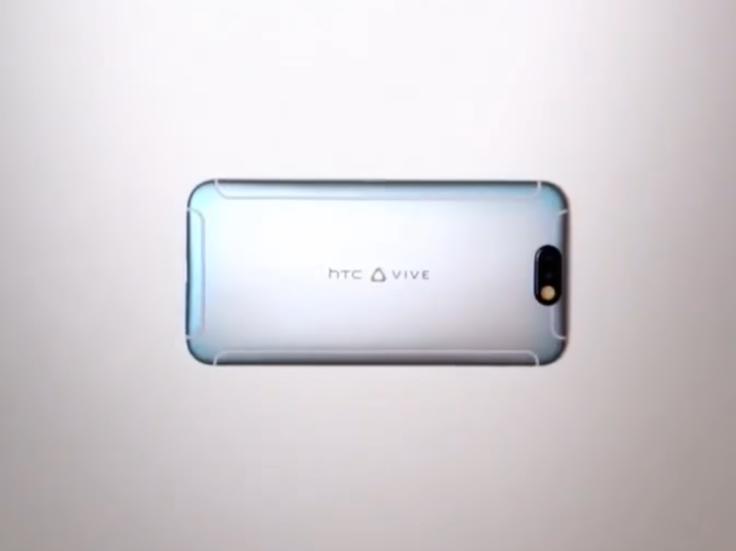 It appears HTC may have toyed with the idea of launching a smartphone purpose-built for virtual reality, according to a promotional video created by an HTC videographer. The video, which was uploaded to Vimeo in June 2016 but has only recently come under scrutiny, shows an as-yet unannounced range of customisable skins for HTC handsets alongside a dual-lens smartphone bearing the HTC Vive logo.
The video in question was published on Twitter on 8 January by smartphone sleuth Evan Blass, ahead of HTC's "For U" media event on 12 January (Thursday). The timing led to speculation that the clip was a leaked promotional trailer from the event, and that the Taiwanese manufacturer was planning to add a smartphone to its virtual reality (VR) product family.
It later transpired that the video has been live since last year. While this has put a damper on the likelihood of us getting an HTC Vive smartphone this week, it does suggest that such a device has at least been mooted by HTC at some point in the past, particularly given the credible source.
The Vive branding could just be a demonstration of the kind of personalisation CMF Kitchen was planning to offer, although there are a couple of indicators in the video that suggest this could indeed be a handset designed with VR in mind. Most notable is the inclusion of what looks like a dual-lens camera, which would theoretically allow the device to more accurately detect depth and track movement, akin to the Asus Zenfone AR.
On the business side of things it would make sense for HTC to target the mobile VR industry. While devices like the HTC Vive and Oculus Rift dominate the high-end of the VR headset market, for now most of the money is in smartphone-based experiences, which offer a cheaper and more accessible entry point to the emerging VR field. It would also allow HTC to go toe-to-toe with Samsung's Gear VR and Google's Daydream ecosystem, if it decides not to get on board with the latter.
So should we rule out the possibility of an HTC Vive smartphone entirely? Not necessarily. Android Authority reports that Shaun Saperstein has now removed the video from Vimeo as well as his own website, which suggests that it wasn't meant to be in the public realm to begin with.
Naturally HTC is staying tight-lipped on the matter, but we won't have to wait much longer to find out for sure. Just try not to get your hopes up.
© Copyright IBTimes 2023. All rights reserved.