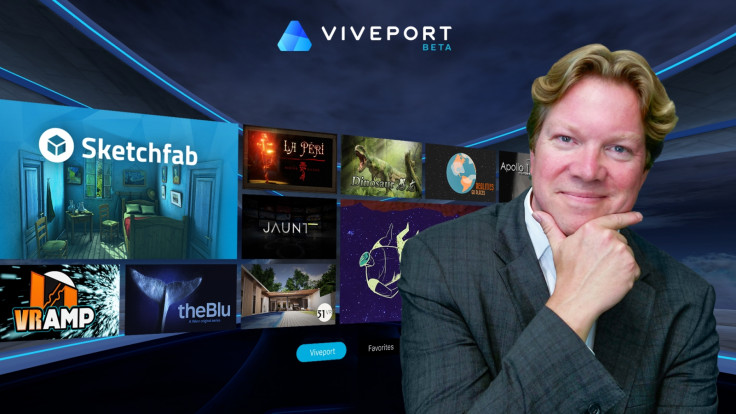 HTC has announced the global roll-out of a new app store for the HTC Vive platform called Viveport. The revelation came at the VRLA expo in Los Angeles and represents HTC's plans to expand its selection virtual reality experiences beyond gaming.
The Taiwanese company said that Viveport, due later this Autumn following a beta launch for developers and a successful launch in China earlier in 2016, will "invite both the creator community and customers to discover, create, connect, watch, and shop for the things they love and need in life."
While Valve's Steam store will still act as the main source for the Vive's expanding VR games library, HTC believe the Viveport store, will grow into a place for Vive owners to browse and purchase apps in broader categories such as art, design, education, entertainment and social VR.
Viveport will be available on PC, mobile and as a storefront accessible via Vive Home from within the headset itself. Senior vice president of Viveport, Rikard Steiber, explained to IBTimes UK that developers will be able to feature their content on both Steam and Viveport rather than being restricted to using either store.
While partners have yet to be confirmed for Viveport's launch, Steiber mentioned that hundreds of titles have already been uploaded to Viveport across a range of diverse categories. He noted that Viveport has been designed to "accelerate the growth of its ecosystem", with the aim of attracting customers beyond the traditional games-heavy, early adopter market, stating that "we really want to open up virtual reality to be something for everyone".
While not explicitly tied to the Vive X accelerator programme announced in April, Steiber did mention that some of the developers utilising Viveport were also involved in Vive X.
IBTimes UK highlighted the HTC Vive's meager software library in our review of the motion-tracked VR headset and as such we are looking forward to seeing Viveport in action later this year.