Htin Kyaw: Aung San Suu Kyi's lifelong friend who is poised to be Myanmar new president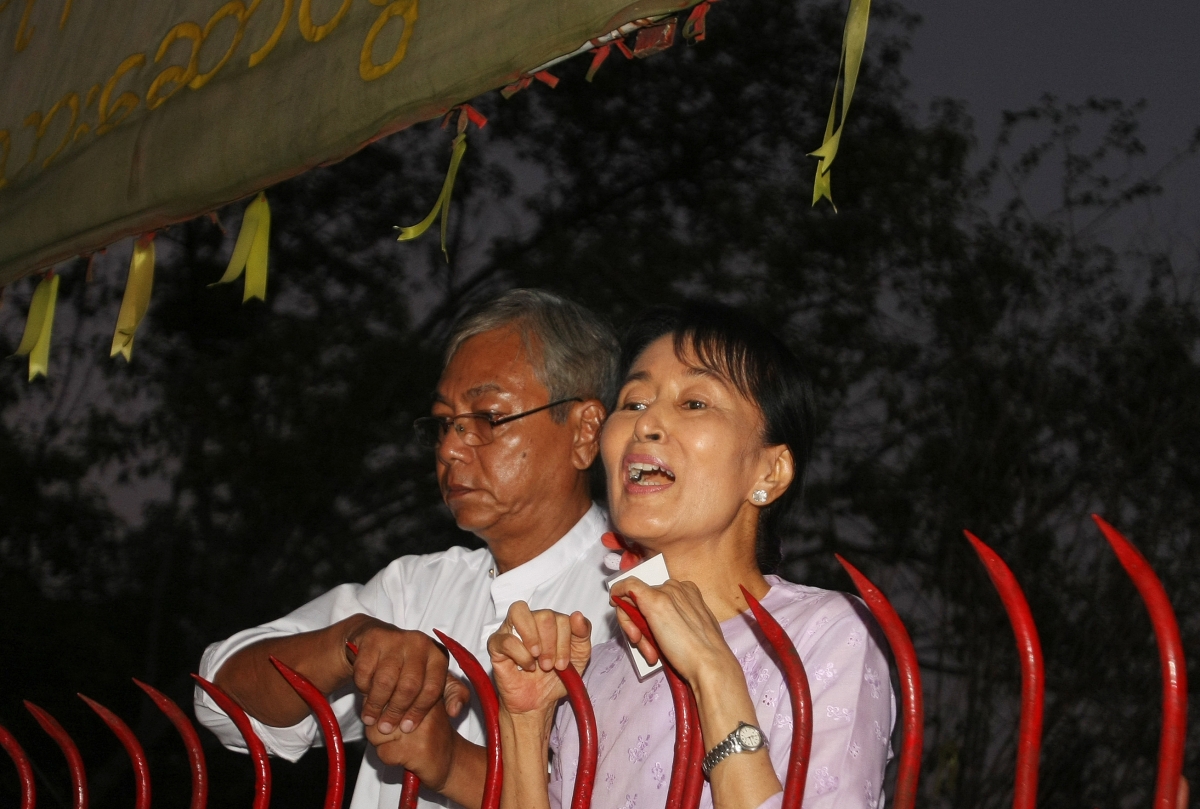 A lifelong friend of Aung San Suu Kyi who went to school with the pro-democracy champion and acted as her personal chauffeur is poised to become Myanmar's next president.
The National League for Democracy (NLD) party has named Oxford-educated Htin Kyaw as its candidate to be president after it was confirmed Suu Kyi could not take up the role herself.
The 69-year-old has long been a trusted adviser of the former political prisoner and is almost certain to be installed as Myanmar's first non-military head of state in decades on 1 April. "I'm very happy and very pleased and I believe he (Htin Kyaw) will work together with Aung San Suu Kyi for the benefit of the people," commented Khin Su Su Kyi, an NLD lawmaker.
Suu Kyi's NDL won a landslide election in November 2015, but she is prevented from taking the highest office by a constitutional law that bars nationals with foreign children from serving as head of government. Suu Kyi has two British sons from her marriage to British historian Michael Aris.
After months of negotiations her hopes to have the law amended faded and the NDL had to name other candidates, although she has vowed to rule from behind the scenes. Htin Kyaw was the lower house nominee, while Henry Van Thio, also from the NDL, was the choice of the upper house.
They are expected easily to pass a first vote against other party candidates as the NDL holds a strong majority in both houses. Then they will be up against a candidate picked by the military junta that has ruled the country since 1962.
The winner is to be sworn in as president while the runners-up will become vice presidents. Analysts say Htin Kyaw is almost certain to win. His staunch loyalty to Suu Kyi is said to be one of his best assets as the iconic leader has made no secret of her intention to call the shots regardless of her formal title.
Htin Kyaw's ties to Suu Kyi date back to their school years, when the two were classmates in Yangon. The son of writer and poet Min Thu Wun who was elected as NDL MP in the aborted 1990 elections, Htin Kyaw went on to win a scholarship in the UK, where he received a second degree from Oxford.
Described as quietly spoken man, he married the daughter of a prominent NDL figure and was at Suu Kyi's side during her 15 years of house arrest from 1991. When she was occasionally let out, he would sometimes act as her driver, and he has run an education charity named after Suu Kyi's late mother, Daw Khin Kyi Foundation.
"I think he is the best one for the country. He has experience, he's fair and he's a real gentleman so our country's future will be very good," Kyaw Win Maung, an NLD lawmaker told AP.
© Copyright IBTimes 2023. All rights reserved.