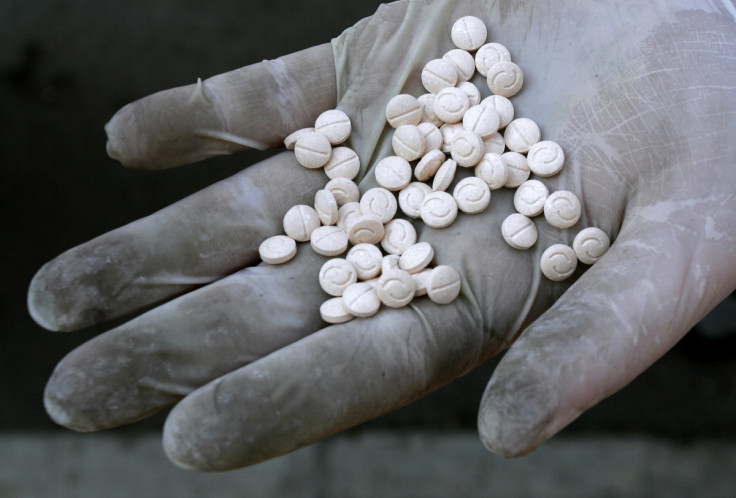 More than 135kg (300 pounds) of Captagon, dubbed the "jihadists' drug", has been seized by custom officials in France for the first time, authorities said Tuesday (30 May).
The amphetamine is one of the most commonly used drugs among fighters in war-torn Syria, with combatants turning to the stimulant to help them keep fighting longer.
According to reports, even the terrorists who killed more than 130 people during the November 2015 Paris attacks may have been using the drug.
Until this year, it has been a rarity outside the Middle East.
But in January customs officials at Charles de Gaulle airport in Paris discovered 350,000 Captagon pills weighing 70kg hidden among industrial moulds exported from Lebanon and apparently heading for the Czech Republic, AFP reported.
An investigation launched by German and Czech authorities revealed "that the real intended destination was Saudi Arabia, by passing through Turkey", the French customs agency said in a statement.
"It is the first time that this drug has been seized in France," officials added.
Another 67kg of the drug were found at the airport the following month, hidden in steel moulds.
Captagon, the former brand name for the synthetic stimulant fenethylline, was first produced in the west in the 1960s and was used in the treatment of Attention Deficit Hyperactivity Disorder (ADHD) among children, as well as for depression and narcolepsy.
It was made illegal in the 1980s due to fears among the medical community that it was too addictive.
But the substance is still common in the illegal drug market in the Middle East, with the conflict in Syria propelling the country into becoming a major producer.
The production of Captagon is simple, requiring only inexpensive laboratory equipment and raw materials that are often legal to obtain.
In Arab countries, millions of Captagon tablets are seized every year – representing a third of global amphetamine seizures.
While used by militants fighting in Syria, the drug is also popular in the Gulf states.
Lebanese psychiatrist Ramzi Haddad told Reuters the drug had the typical effects of a stimulant. "It gives you a kind of euphoria. You're talkative, you don't sleep, you don't eat, you're energetic," he said.
A drug control officer in the central Syrian city of Homs also told Reuters he had observed the effects of Captagon on protesters and fighters held for questioning.
"We would beat them, and they wouldn't feel the pain. Many of them would laugh while we were dealing them heavy blows," he said. "We would leave the prisoners for about 48 hours without questioning them while the effects of Captagon wore off, and then interrogation would become easier."