A husband has been arrested after his wife, who modelled on an adults-only website, was found dead and partially nude in the street.
William "Jeff" West has been charged with the murder of his wife Kathleen West who was a model known as "Kitty Kat West" and ran a subscription website where she posted hundreds of revealing images.
Police say that the Alabama mother-of-one was found dead lying face down across the street from her home, in Calera, on 13 January.
When the 42-year-old woman was found, she was wearing only a sports bra, and that she was bleeding from the head, Al.com reported.
A green liquor bottle, believed to have been absinthe, was also on the body, as if it had been placed there, a witness said.
Kathleen West, who has a 12-year-old daughter, posted images on her Twitter and Instagram accounts showing revealing images of West encouraging viewers to visit a website.
The website was said to be called The Cougar Club which cost $15.99 (£11.50) per subscription and exhibits women aged over 35 years.
It was here that she stay-at-home mum posted hundreds of explicit photographs and videos, reported the Mail Online.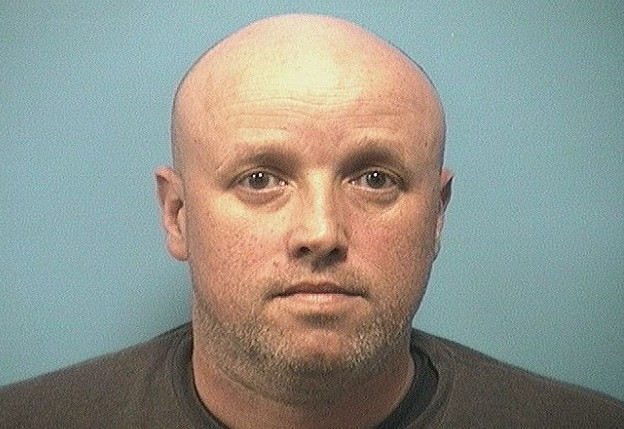 Calera Police Chief Sean Lemley said that Kathleen West died of blunt-force trauma to the head and added that Jeff West was a suspect from the very beginning of the case.
"We know what happened that night," Lemley said according to WBRC News.
The Mail said that Jeff West, a father-of-two and former US military policeman, has insisted her death was an accident after the pair had been drinking absinthe they were recorded buying at a liquor store.
AL.com reported that Jeff West, at the time of the gruesome discovery, asked what was going on and showed little emotion when told his wife had died.
"I guess people take things differently," Lemley said.
Kathleen West's mother, Nancy Martin, said in a statement from family: "It seems so impossible for the extreme sadness and grief we feel as the loss of our beautiful daughter Kat to ever diminish or decease however, the Lord is our hope and our salvation, and he can turn our mourning into comfort."