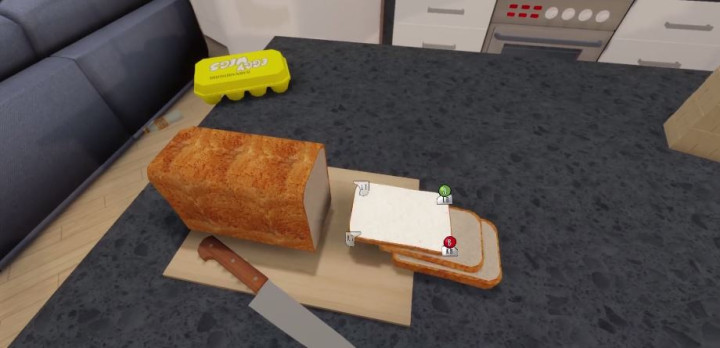 What would life be like as a slice of bread? It's a question that has dogged mankind for decades; one which the greatest minds of our time have failed to answer (or consider) time and time again.
Bossa Studios, the developers behind hit game Surgeon Simulator, might be able to supply an answer though with their new game I Am Bread, in which - yes - you play as a slice of bread.
Any further questions you surely have can be answered by the first trailer:
I Am Bread appears to fall in the same bracket as games like QWOP and Mount Your Friends but with a Goat Simulator twist. What all these games have in common is a wonderful and instantly appealing silliness.
Controlling the slice of bread's movement with four buttons corresponding to four corners of the slice, the player must move through a house breaking things, climbing into things, and apparently humping things while being judged on factors such as edibility and deliciousness.
It looks like a hell of a lot of fun and exactly the kind of rampant stupidity needed in a rather turbulent time for the gaming medium (to say the least).
No further information has been given regarding platforms of release.