'I was flat-out raped': Amy Schumer talks about the horrifying experience from her teenage years
Amy Schumer shared the details about her first sexual experience on Katie Couric's Wonder Women podcast.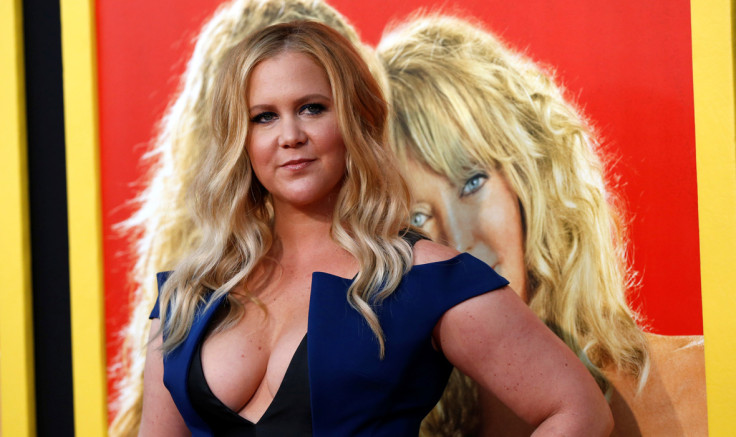 Amy Schumer has opened up about her first sexual experience, saying it was not consensual.
Speaking on Katie Couric's Wonder Women podcast, the comedian/actress revealed the details of the horrifying experience. Schumer, who in her autobiography has said her first sexual experience was not consensual, disclosed she was "flat-out raped" 17 years ago.
She said she penned the incident in her journal after the incident occurred.
"It was like, 'And then I looked down and realized he was inside of me. He was saying, I'm so sorry' and 'I can't believe I did this,''' the 36-year-old was quoted as saying by Evening Standard.
In another sexual encounter with her then-boyfriend, she said "no" and "stop" but her pleas fell on deaf ears.
She then said that most women she knows have been sexually harassed in some form or the other.
"And in this current climate, it brings these things up and you go 'God, none of that was okay'," she said, referring to the Times Up movement against sexual harassment formed by Hollywood celebrities in response to the Harvey Weinstein effect.
Speaking about sexual advances and misconducts, she said these type of behaviours need not be criminal offences to be unacceptable. Explaining further, she said when someone "coerce you in a situation like the Aziz [Ansari] one" then it is unacceptable.
"If you have a doctor that makes you uncomfortable, or you get a massage, or you have a date with someone and they coerce you in a situation like the Aziz [Ansari] one, I don't think there's any sort of criminal charge, but I think that it's good for everybody to learn that that behaviour's not acceptable," she said.
She continued, "It's not a crime, but it's not cool. And it can still really mess with a woman. We just can't let things continue the way they've continued, because there are so many different levels of it."