If Destiny 2 is delayed until 2018, Activision acquires a 'hefty chunk' of Bungie shares
Good thing it probably will release in 2017 then.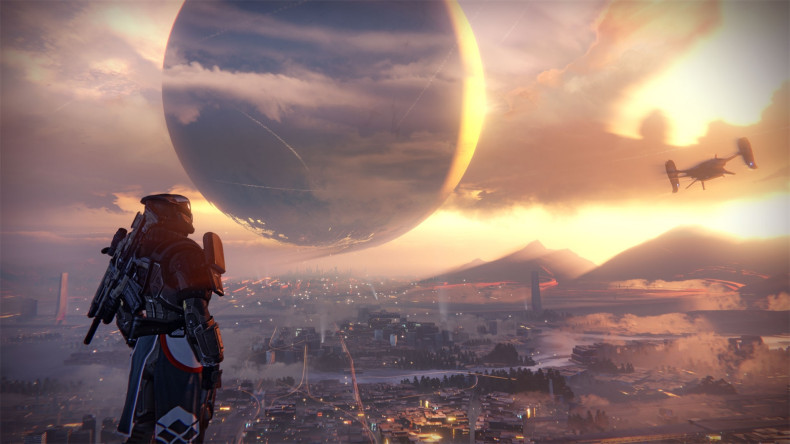 Destiny 2, as reiterated by Activision during an investor call last night (9 February), is still set to launch later this year. If however, the game is delayed until 2018, it's believed that the publisher will acquire a "hefty chunk" of developer Bungie's shares.
The detail comes from Kotaku's report on Activision's mention of Destiny 2 in its latest fiscal report, with reporter Jason Schreier citing "two sources familiar with goings-on at Bungie".
According to the report, Bungie employees' stock vesting options are based on game releases so were they to lose shares to Activision, they'd all be missing out. Quite the incentive.
In January 2016, another Kotaku report also penned by Schreier revealed that Destiny 2 had been delayed until 2017 from its planned release last year. This was later confirmed during an investor call roughly a year ago.
It also seems Bungie is getting a lot of help developing the game. According to Kotaku's latest report, "at least" three studios aiding Bungie with Destiny 2's development in a bid to hit the planned release this year.
Destiny 2 was mentioned on the financial report slideshow on the page for "Providing opportunities for player investment". The entry states that the sequel will, in business-ese, "broaden the franchise's global reach, which along with follow-on content plans, sets the stage for growth".
During an investor call last night, Activision executive Eric Hirshberg said the game would do more to accommodate new players while still appealing to existing or laps fans.
To do this, Hirshberg said: "The cornerstone of that is a great cinematic story. That's been a real focus with a great cast of memorable, relatable characters, coupled with some very nice ways to make the game more accessible to a casual player, without losing anything that our core players love.
"We've made it more accessible to someone who just wants to have a great, more casual first-person action experience."
Destiny first launched in September 2014. The first year of its release saw the release of three major expansions, as well as free content, with a fourth expansion following in September 2016. No expansion is planned for this year, but a big update is planned for spring.
For all the latest video game news follow us on Twitter @IBTGamesUK.