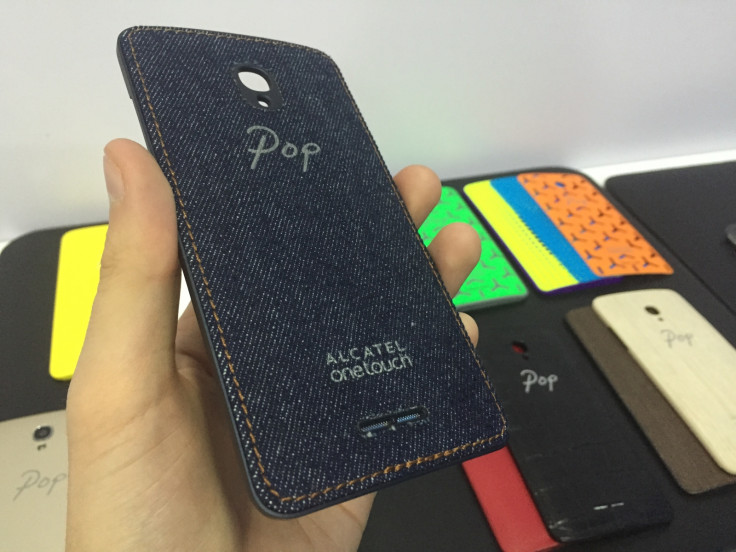 While the big boys such as Apple and Samsung worry about crafting their smartphones out of the finest blocks of aluminium, polishing them to within an inch of their life – or just colouring them gold – Alcatel has gone for something altogether more interesting. It has announced a phone made from denim. The Alcatel OneTouch Pop Star – which probably wins the award for best and craziest name, too – will be sold with a huge range of removable rear covers.
There are two leather options, two wood options and the aforementioned denim, complete with yellow stitching around its edge. A denim smartphone may sound (and probably is) ridiculous, but there is something immediately familiar and comforting about how the OneTouch Pop Star feels. It looks like denim, but as with the metallic-effect back of the LG G3, I was expecting to be disappointed the moment I touched it. Thankfully, it feels exactly like your favourite pair of jeans.
Alcatel OneTouch revealed that there will be 20 different covers to choose from – all bright, bold and different in some way from the dreary black and white alternatives at the Pop Star's €109-€129 (£79-£94, $121-$143) price range. The cheaper option is 3G, with the more expensive latter adding 4G connectivity to a handset that has a 5in HD screen, quad-core processor, Android Lollipop OS, 1GB of RAM, an 8-megapixel rear camera and a 5MP selfie shooter.
There is also more to this than a throwback to teenagers of the early 2000s with their Nokia 3310 covers. Alcatel OneTouch adds a small QR code to the inside of every cover, which when scanned instructs the phone to download a wallpaper and theme pack that complements the cover. The company hopes that partnerships with sports teams and major events will follow, allowing fans to buy a cover with the shirt of their favourite footballer, then downloading a befitting wallpaper. Attendees of major events might also receive a cover in such a tie-up.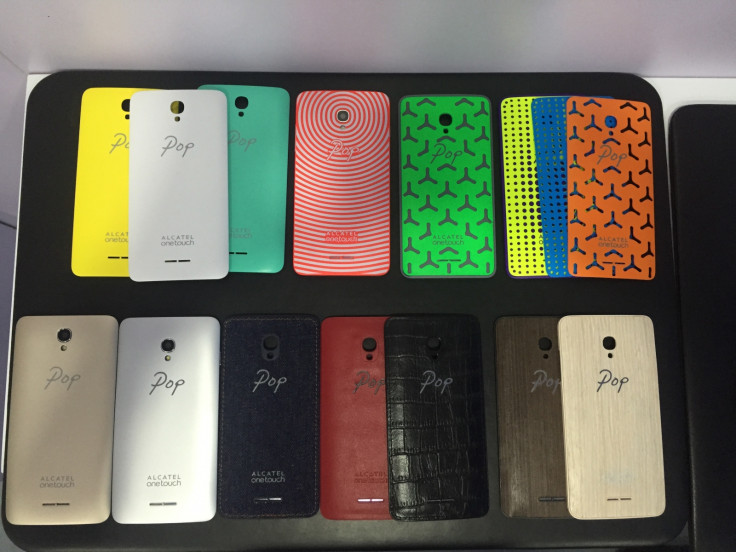 If this sounds familiar, that's because it is. Finnish smartphone startup Jolla, which rose from the ashes of Nokia, has the Other Side, a system wherein the rear of its smartphone contains an NFC chip that changes the theme of the handset's software to match the cover.
It is impossible to say for now if Alcatel OneTouch's system will become a profitable one – especially as far as sports teams sponsorships are concerned – but for now, we're just happy to know that by the end of 2015 there will be a phone made of denim on the market.