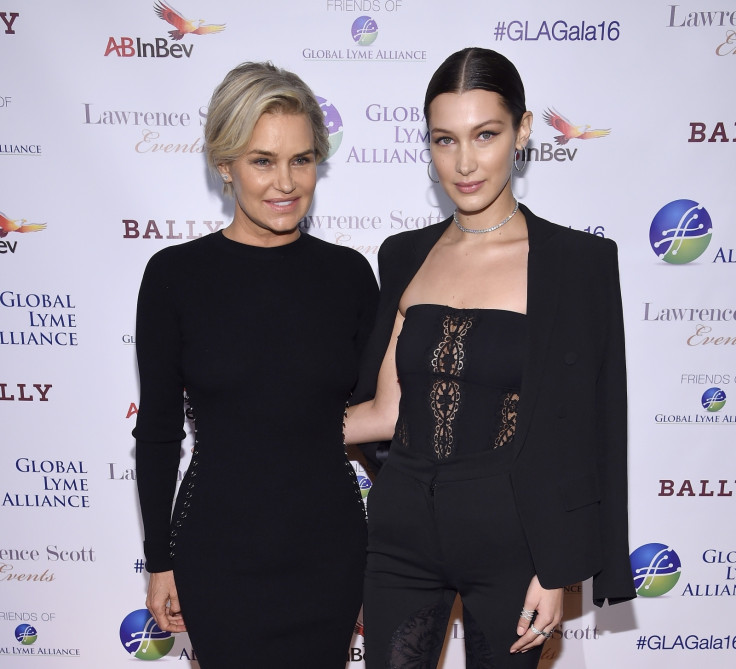 Reality star Yolanda Hadid recently opened up about her struggle with Lyme Disease in her new book Believe Me: My Battle with the Invisible Disability of Lyme Disease and her 20-year-old daughter, Bella Hadid couldn't be prouder.
The Victoria Secret model attended the Real Housewives of Beverly Hills alum's book signing at the Barnes & Noble spoke to Us Weekly about being a proud daughter. She said, "I'm so incredibly proud of my mom always, but especially with this book. I was so excited to be here and support her!"
The 53-year-old Dutch beauty, who was diagnosed with the disease in 2012, told the magazine that her children are the reason she keeps fighting.
The Real Housewives star said, "I just was hopeless and didn't see how I was going to get out of the dark hole. I wanted to die, but the next second, I looked at a picture of my sweet kids. They are my reason for fighting."
She continued, "My greatest gift would be if I can find the cure before I leave this planet," said the star and added, "so they can live a life they deserve."
Talking about her five-year journey to recovery, she explained to the outlet, "I just had to surrender, like the first year, I fought it every day and I would be miserable about being miserable. At some point, you just learn to surrender to your path. This obviously was my path for five years and the healing clock is, you know, the universe's time and not on my time."
The mum of two also shared that she has turned to a natural option, CBD oil to help manage her pain. "In the beginning of my journey, I tried all the western medicine. When I realized that wasn't working for me, I went through the whole holistic side and people with cancer and chronic pain are treated with CBD oil, " she recalled.
"I started studying that and doing a lot of research around it and it's an amazing herb that people are so against and it's great for me," the star added.