'We will never be cowed' London mayor Sadiq Khan tells vigil for terror attack victims
The vigil at Potters Field Park, near City Hall heard how London would 'never be broken by terrorism'.
People turned out in force for a moving multi-faith vigil in solidarity with the victims of the terror attack on London Bridge and Borough Market.
Seven people were killed and 18 others are still fighting for their lives in hospitals around the capital after three attackers targeted revellers enjoying themselves on a night out in the popular district.
The Mayor of London, Sadiq Khan, led the vigil and was joined by Home Secretary Amber Rudd and Shadow Home Secretary, Diane Abbott, and the Archbishop of Canterbury, Justin Welby.
Taking place less than a mile from London Bridge and Borough Market where the horrific attacks took place, in Potters Field Park, near City Hall , senior officers from the Metropolitan Police, as well as paramedics and fire crews, were also present.
Starting off at around 6pm on the bank of the Thames, Khan paid his respects to the victims and said London would never be "broken by terrorism" and that extremism would be beaten.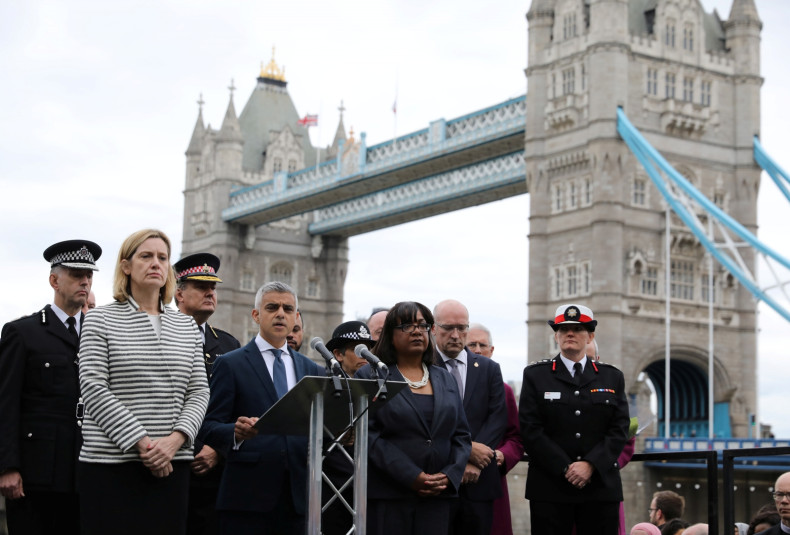 Khan said: "I invite all Londoners and everyone visiting our city to come together in solidarity to remember those who have lost their lives, to express sympathy with their families and loved ones and to show the world that we stand united in the face of those who seek to harm us and our way of life.
"We will never let these cowards win and we will never be cowed by terrorism."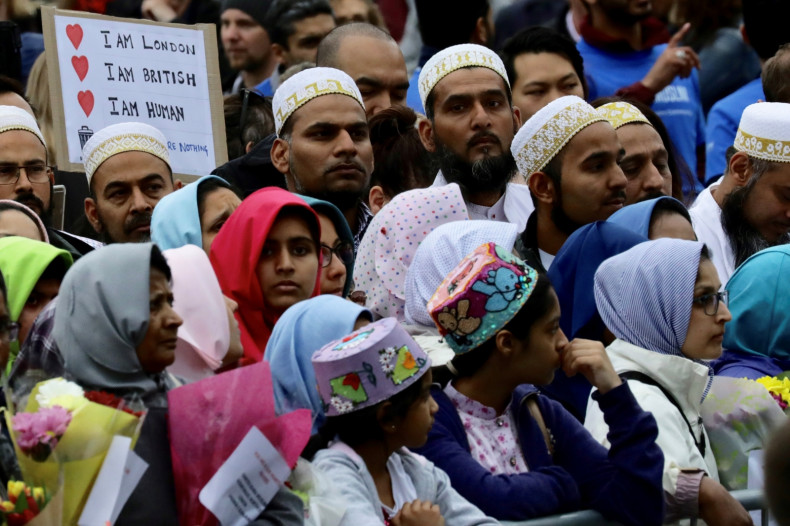 Khan added: "As a proud and patriotic British Muslim, I say this: 'You do not commit these disgusting acts in my name'"
During the attack on Saturday (3 June), a white van was driven into crowds of people on London Bridge before three jihadists jumped out and indiscriminately stabbed people at Borough Market.
In total, 48 people were injured before the attackers armed with knives and wearing fake suicide jackets were gunned down by police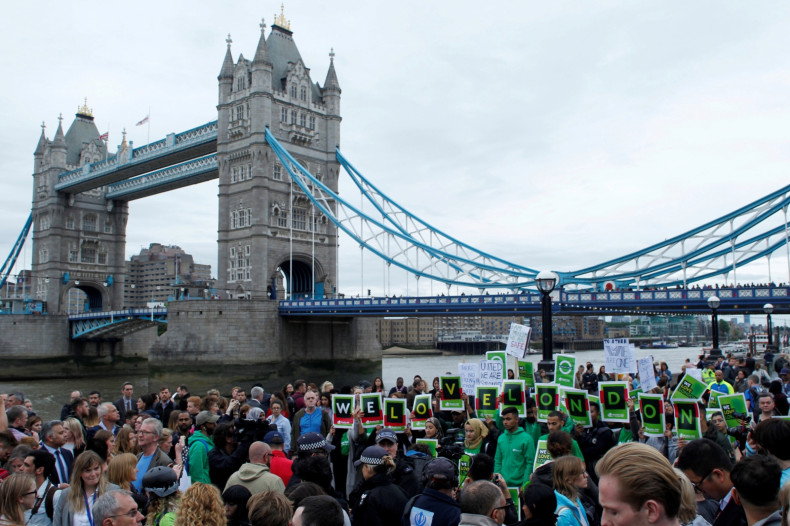 Two victims of the attack have been named as James McMullan, 32, from Hackney and Canadian Christine Archibald, 30, who volunteered with the homeless and moved to the capital with her fiancé.
Police have named two of the attackers as Khuram Shazad Butt, 27, and Rachid Redouane, 30, both from Barking, east London.
Butt was a British citizen born in Pakistan, while Redouane had claimed to be both Moroccan and Libyan. Their naming comes after 12 people were arrested in police raids across London including a flat belonging to one of the attackers.