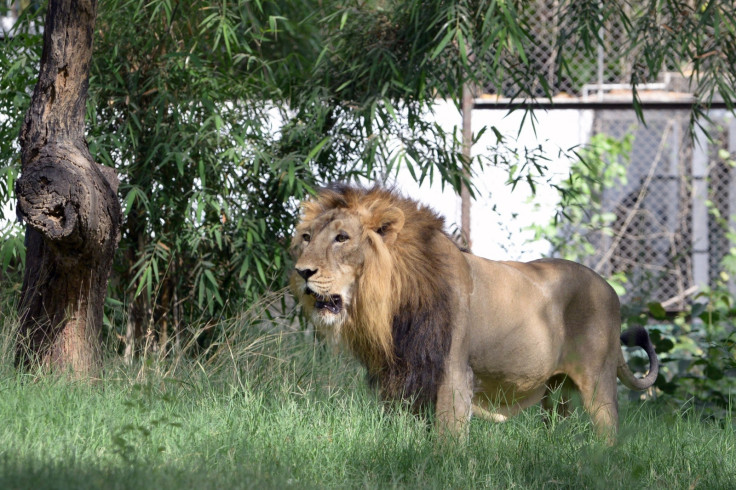 Indian officials have "arrested" 18 lions in a bid to find the animal that is suspected of killing three people in the state of Gujarat. According to forest officials, the "guilty lion" will be kept in a zoo for life while the others will be released back into Gir Forest National Park.
According to the BBC, the lions are being kept in separate cages and will have their prints and faeces tested to determine the killer. Six attacks on humans were reported near the National Park recently, which is currently the only habitat of the Asiatic lion.
Gujarat's top forest official, JA Khan, told the BBC: "We think we have pinpointed the guilty lion, but we are still awaiting the results of nine more animals."
Wildlife expert Revtubha Raizada said that the man-eating lion would have to be caged for the rest of its life as it is too unsafe to release back into the wild. The Gir forest's thriving lion population has been blamed for the attacks on humans, with experts saying that man-eating lions having a tendency to get aggressive when they see human beings.
India's Supreme Court ruled that Gujarat needs to relocate some of the lions to other states to avoid disease wiping out the entire population. However, the north Indian state has refused to comply with the order so far.
Last month a lion dragged a teenager from a nearby village, killed and partially ate the boy. In April, a 50-year-old woman was killed by lions as she slept in a field, while one month earlier a 60-year-old man was killed in his hut in the same village as the teenage boy.
Asiatic lions were classed as endangered in 2008, which was an improvement from the 'critically endangered' listing in 2000.