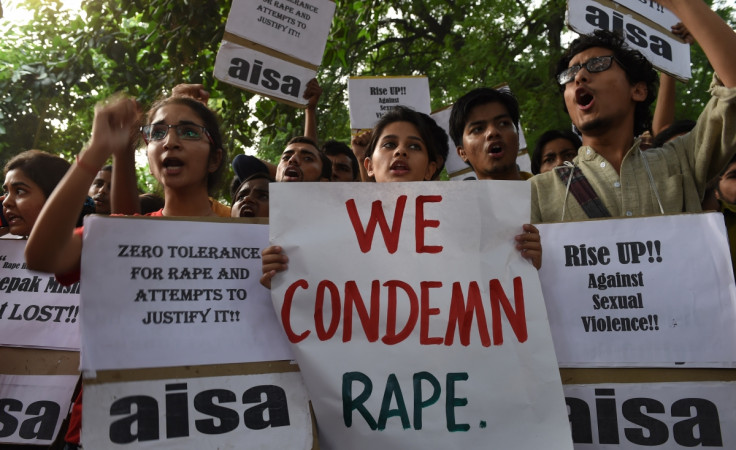 A 15-year-old girl has survived being kidnapped, raped for a fortnight, shot twice in the chest and abdomen from close range, and thrown down a 30ft well. And incredibly, after being found at the bottom of the well, the brave teenager was able to reveal the identity of her attackers.
On her discovery, the woman known only has 'Poonam', which is not her real name, was bundled into a car by an acquaintance and two other males at the end of her road in West Delhi, as she went to buy a SIM card on 22 November. She was then taken to a remote farmhouse near Salempur Gurjar village, where she was kept for a fortnight.
It was here that her three attackers, including one person she had known from her uncle's shop, kept her for two weeks. Each time the attackers would bring her food they would rape her, she told police.
Then on Saturday 6 December her suspected attackers told her she was going to be freed and they put her into a car. Poonam launched an escape attempt as the three men stopped to drink some water. But as she ran away she was blasted twice with a .12-bore pistol from close range.
Apparently convinced they had killed Poonam, her attackers panicked and threw her down a 30ft well in nearby Tughalpur Village. But because of her lightweight physique she was able to survive the fall.
Poonam then had to face freezing temperatures overnight before eventually being heard screaming by a villager who raised the alarm. Babbal Bhati, who discovered Poonam told Times of India: "She was covered in blood and crying when we pulled her out with a rope. We took her to a private hospital nearby on a motorbike."
Poonam was left in a critical condition after the terrifying incident, but she was able to tell police what had happened, and crucially, the identities of her attackers, who were rounded up and arrested. The main suspect is a man named Krishan, who she had met at her uncle's grocery just a couple of months beforehand.
The other two suspects are still minors in Indian law so cannot be named. Greater Noida police station officer Laxmi Chauhan said that despite the teenager being shot "the bullets didn't damage her vital organs."