India's Space Chief Offered Mini Rocket to Gods Before Mars Mission [VIDEO]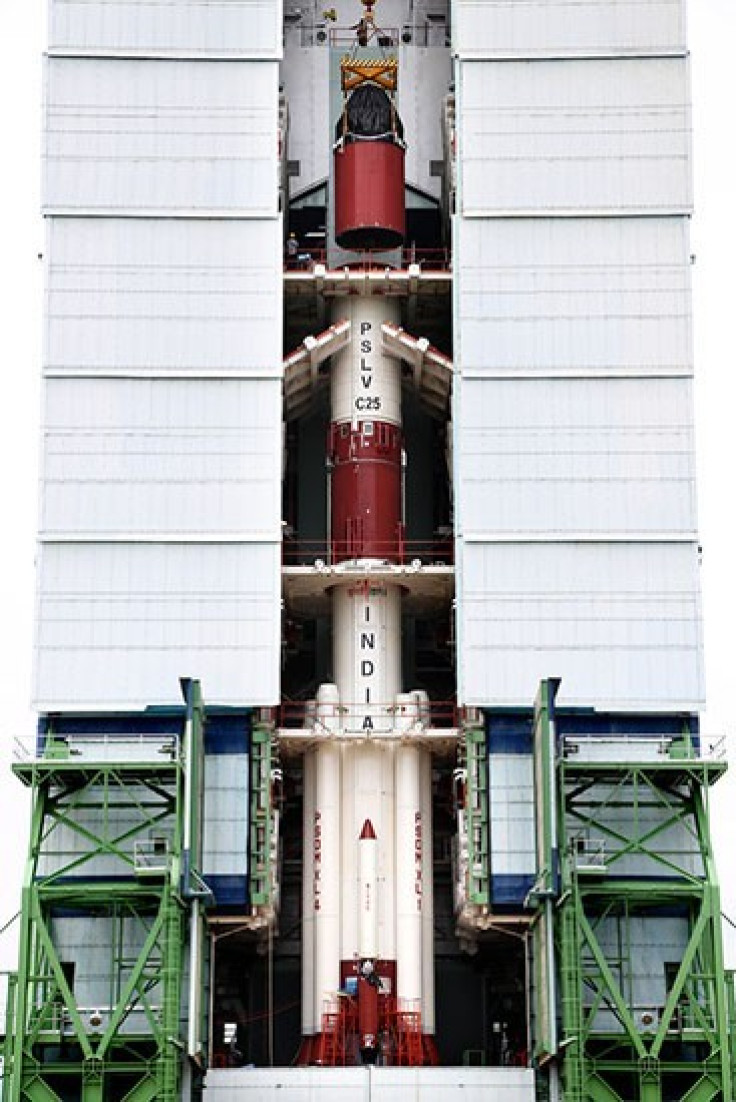 While more than 1,000 Indian scientists were engrossed in last-minute preparations for the historic launch of India's first Mars mission, their boss, the chairman of the Indian Space Research Organisation, prayed to Lord Venkateshwara, the presiding deity in one of the world's richest places of worship.
In India scientists easily juggle rocket science with temple offerings. And nobody would raise an eyebrow at the top space scientist of the country beseeching divine intervention, as the advanced PSLV C25 rocket stood on its launch pad, ready to blast past heavens to carry the country's first satellite to Mars.
ISRO chief, K. Radhakrishnan, accompanied by his wife at the temple, naturally submitted a miniature rocket and a replica of the Mars Orbiter Spacecraft.
Before the launch of India's historic moon mission, Chandrayaan 1, the then ISRO chief G Madhavan Nair also prayed at the famous Lord Venkateshwara temple in Tirupati.
This temple, situated just 100 km away from the Sriharikota rocket launch site off India's south-eastern coast, is the seat of perhaps the most beloved of India's countless deities.
And it is also the richest. The amount of gold offered to the deity every year by devotees from across the country is staggering.
"Isro is embarking on an extravagant mission which at best can serve as a publicity stunt," said Madhavan Nair, Radhakirshnan's predecessor.
"Even if the launch takes place, it will be yet another PSLV launch only. One has to wait nearly eight months before anything of Mars is heard. This is an issue which needs a serious review by the scientific community", he had said.
"This is exactly a case of cutting the head to suit the hat," he added, referring to the PSLV's constrains in carrying heavier payload.
"With such skeletal instruments on board a spacecraft travelling at altitudes varying from 380 and 80,000 km what meaningful science can be done is a big question mark," he said.
Madhavan Nair's comments are part of a body of thinking in India that essentially questioned the need for this mammoth transportation project when thousands of Indians die in accidents every year on what could only be called the "remains of roads".
© Copyright IBTimes 2023. All rights reserved.