India: Newspaper offices attacked by enraged Muslims for anti-Isis cartoon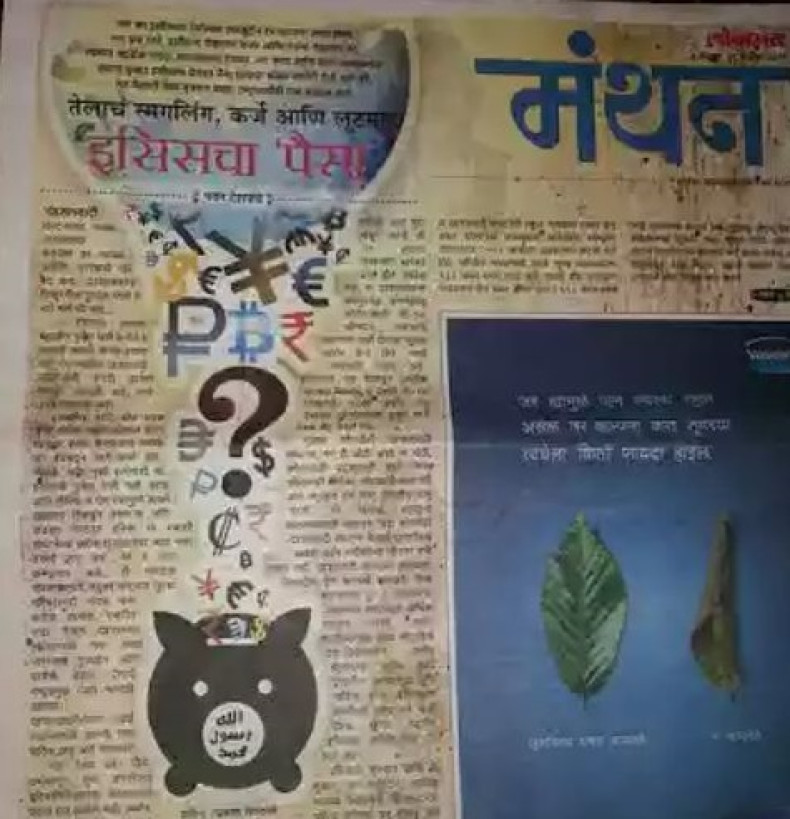 A vernacular newspaper's offices have come under attack after the daily published a cartoon mocking the Islamic State (Isis) which has angered Muslims in the western Indian state of Maharashtra. The Marathi daily, Lokmat, has been forced to apologise for the piggy bank cartoon.
Lokmat, a leading regional daily, published an article entitled Isis "cha paisa" (Isis's money) accompanied by a cartoon. The caricature showed an illustration of various currency symbols falling into a piggy bank.
The name of Allah and Mohammad, who is considered a prophet in Islam, written on a pig's head, has irked the Muslim community. Pig is usually considered "haram" or un-Islamic by Muslims.
Islamic followers have staged protests across several parts of Maharashtra. Many complaints have been also been registered against Lokmat for the cartoon, which Muslims claim blasphemous. Protesters have burnt copies of the daily during demonstrations and also appealed to Muslims to boycott the paper.
"We are monitoring the situation and we request the people to help us maintain peace," a top police official told Bengaluru-based Deccan Herald. Security has also been heightened in all Lokmat offices.